Author and writing teacher Susan Shapiro — who freely admits that therapy helped her personally quit sugar, smoking, drinking, pot and gum — has come up with an innovative way to get buzz going about her debut novel, Speed Shrinking, and to offer people a way to quickly delve with their issues.
Susan has created "Speed Shrinking" events — "think speed dating with shrinks" and other self-help gurus, she explains. 
The first such Speed Shrinking event — which was held in New York City earlier this week at the Knickerbocker Bar — served as Speed Shrinking book launch party, and it was a fun way to allow a group of self-help experts/authors "speed shrink" the 100 or so attendees.
Those doing the "speed shrinking" were Diana Kirschner (Love In 90 Days), Sherry Amatenstein (The Complete Marriage Counselor), Jonathan Fast (Ceremonial Violence), Frank Flaherty (The Elements of Story), Sherene Schostak (Surviving Saturn's Return), Elizabeth Maxwell (Food for the Soul) and yours truly (SUGAR SHOCK!)
Read about the event in Publisher's Weekly and at the Pomp Lives blog and see our photo below.
On Wednesday, Wed., Aug. 26, also in New York City, you can attend another fun, helpful Speed Shrinking Book Party and Free Head Shrinking at the Housing Works Bookstore Cafe. The event is a benefit for the Housing Works, which helps homelessness and AIDS.
Even if you can't make these fun events, you can read Susan's novel, Speed Shrinking, which humorously recounts how fictional how sugar addiction expert Julia Goodman develops an overwhelming reliance on cupcakes when feeling "abandoned" by her therapist, best friend
and husband. Frantic to slim down and find help before a major national
TV appearance, Julia desperately goes on a shrink shopping spree, seeing
8 in 8 days to find a new analyst. (I'm really cracking up upon reading this book, and, FYI, I'm a former sugar addict, who now walks her talk as a life coach, certified health counselor and "Ex-Sugar Shrew!"
If you're in New York, I hope to see you Wednesday, Wed., Aug. 26, at the Speed Shrinking Book Party and Head Shrinking event at the Housing Works Bookstore Cafe.
If you're in another part of the country, I invite you to read Speed Shrinking and to catch our upcoming my Gab With the Gurus Radio Show, when Susan will be my guest.
Please follow and like us: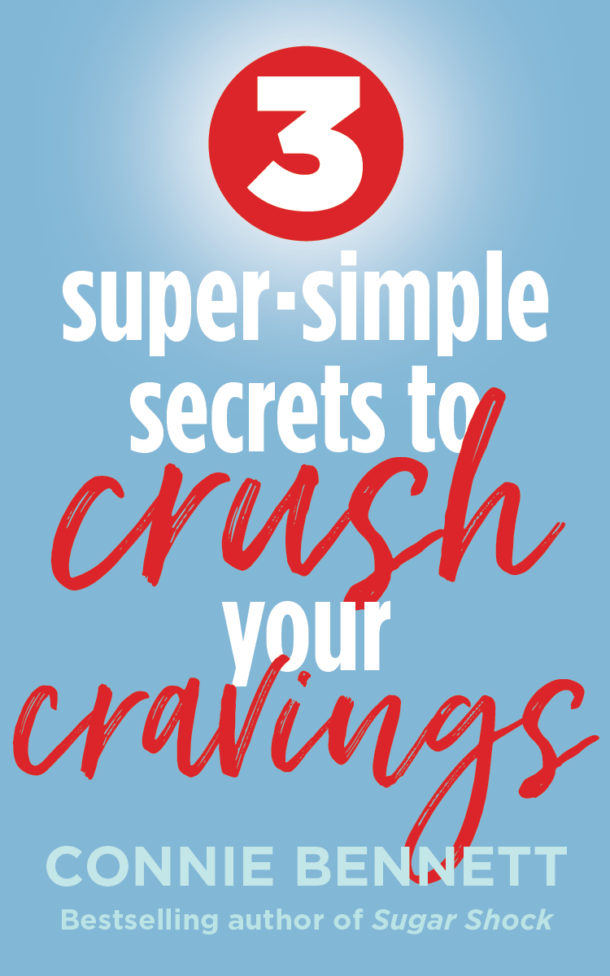 Get Your FREE Cravings-Crushing, Quick-Start Guide!
Do your cravings make you frustrated, frazzled and overweight?
Get Your FREE download now to Crush Your Cravings, starting today. 
This fun, fascinating, science-based, Cravings-Crushing, Quick-Start Guide will whisk you away from temptation for sugary, salty, fatty junk non-foods and and into the glorious, delicious, liberating world of self-control.
Welcome to the Cravings-Crushing Community. 
Please tell us here, on this blog, which of these tools you like best.