Did you catch my program, "12 Ways to Break Free of Your Sugar Addiction" with Dr. Jacob Teitelbaum and me?
Listen now to this Bonus Program, which is my gift to you. Just go here now:
====== >>>>>>
http://AttendThisEvent.com/?eventid=12459099
During the program, you'll discover:
How to do one simple stress management technique
What one activity will help you lose weight — and it doesn't involve food. (It also will help you to reduce sugar cravings.)
How to discover if you're the "Feed Me Now or I'll Kill You" type of sugar addict
How to get rid of the "deprivation" mindset when you think about kicking sugar
How to conquer those crazy cravings around that time of the month
What 3 types of foods can help with sugar cravings
How your "failures" can help you to kick sugar
What one word you want to avoid when kicking sugar
If you're an "Energy Loan Shark" type of sugar addict
If you're a "Happy Ho-Ho Hunter" type of sugar addict
And much more
Please follow and like us: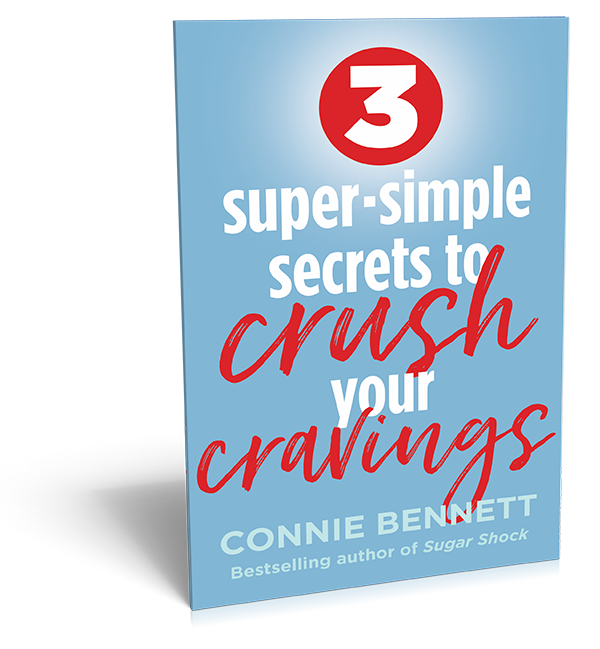 Get Your FREE Cravings-Crushing, Quick-Start Guide!
order now Do your cravings make you frustrated, frazzled and overweight?
order now Get Your FREE download now to Crush Your Cravings, starting today. 
order now This fun, fascinating, science-based, Cravings-Crushing, Quick-Start Guide will  buy now whisk you away  buy now from temptation for sugary, salty, fatty junk non-foods and and into the glorious, delicious, liberating world of self-control.
Welcome to the Cravings-Crushing Community. 
Please tell us here, on this blog, which of these tools you like best.