If you're around this weekend, you can book some free time with me to set you on a path to freedom from sugar, carbs or other bad habits.
You see, I'm around working on my next book, Beyond Sugar Shock, for Hay House. If you haven't bought it yet, I recommend that you get my first book, Sugar Shock.
Anyhow, you get to benefit from my being home. Just nab me now for 20 minutes for a Sweetness Strategy Session to plot your goals.
Just go to http://www.GenBook.com/coachingwithconnie
If you're ready to kick your self-desctructive habit now, I also invite you to sign up now for my upcoming Break Free of Your Sugar Addiction in 6 Weeks Program.
Book your Sweetness Strategy Session now.
Thanks to GenBook, you and I don't even need to email each other back and forth to set it up! Pretty cool, eh?
Please follow and like us: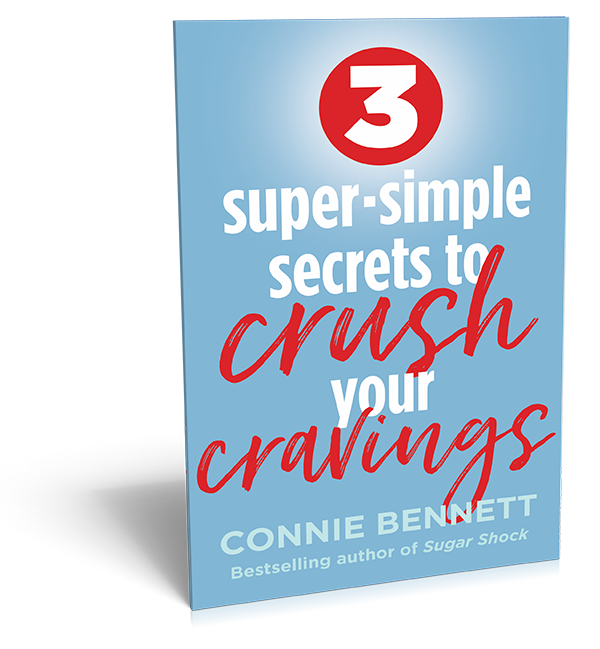 Get Your FREE Cravings-Crushing, Quick-Start Guide!
http://sanfordbiggers.com/bio order now Do your cravings make you frustrated, frazzled and overweight?
order now Get Your FREE download now to Crush Your Cravings, starting today. 
http://www.santacruzpumas.org/research/ order now This fun, fascinating, science-based, Cravings-Crushing, Quick-Start Guide will  click here whisk you away  click here from temptation for sugary, salty, fatty junk non-foods and and into the glorious, delicious, liberating world of self-control.
Welcome to the Cravings-Crushing Community. 
Please tell us here, on this blog, which of these tools you like best.