Note from Connie: Yesterday, my new book, Beyond Sugar Shock, was released by my publisher Hay House in the United States and Canada. In honor of my book's release, I sought to bring on an acclaimed expert, who shares my views about sugar's dangers.
While celebrating the release of Beyond Sugar Shock, I hosted a special episode of Gab with the Gurus featuring Caroline Sutherland, the medical intuitive.
Sutherland offers tips on how to keep your body young and how to control your sugar addiction. For instance, she suggests that you:
Tackle the "Candy to Yeast Strain" in your body.
Fight cravings with proteins such as meat and nuts.
Deal with your emotions.
How to best keep your insulin levels down.
Missed my Gab with the Gurus with Caroline Sutherland.
Just listen here.
Special thanks to Lauren Hales, Radio Production Assistant.

Please follow and like us: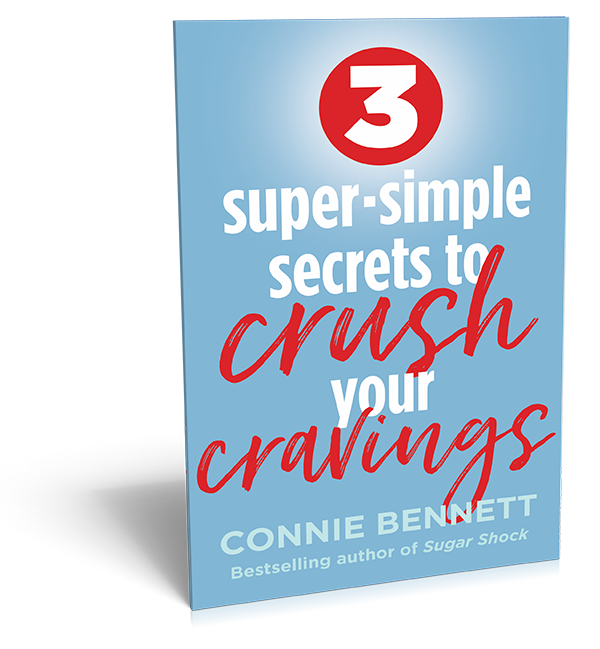 Get Your FREE Cravings-Crushing, Quick-Start Guide!
cheap generic viagra mail order pharmacy Do your cravings make you frustrated, frazzled and overweight?
click here Get Your FREE download now to Crush Your Cravings, starting today. 
buy now This fun, fascinating, science-based, Cravings-Crushing, Quick-Start Guide will  https://globaldevincubator.org/privacy-and-legal/ click here whisk you away  https://mysonginthenight.com/songwriting/ https://mysonginthenight.com/songwriting/ from temptation for sugary, salty, fatty junk non-foods and and into the glorious, delicious, liberating world of self-control.
Welcome to the Cravings-Crushing Community. 
Please tell us here, on this blog, which of these tools you like best.