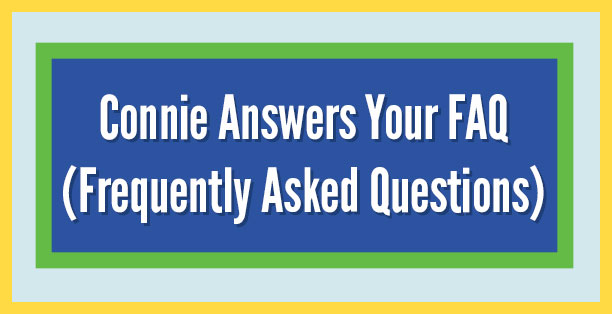 Whenever people meet me, take one of my programs,  do private or group coaching with me, they invariable immediately ask me: "Connie, how can I kick my sugar or carb cravings?"
One of the simplest, but most powerful strategies is so easy you'll be shocked by its effectiveness.
Let me introduce you to my Delay Away Your Cravings Tactic™, which I also call Creative Procrastination™.
In short, Just Delay before you put any sweets or carbs into your mouth–even if all you plan to do is nibble. (As you may know, your good intentions to have just a taste or two can lead to a binge.)
I hit on my Delay Away Your Cravings Tactic back in 1998 when I was reluctantly kicking sweets and refined carbs on doctor's orders. To this day, I continue to be amazed at how easy, effortless, and darn effective it is.
Think about it:  If you mindlessly nosh on fast-acting sweets or much-like-sugar carbs™ (my phrase for processed carbs),  you'll become headachy, wiped out, spaced out, moody, depressed or even angry at yourself, as you've revealed in surveys you've taken with me.
But what you do in that minute or two after your craving hits can make or break your diet.
In short, if you cave into cravings, it may be bye-bye, weight loss; hello, weight gain.
But I'm determined to help you get over that "Must-Have Sugar Now! hurdle."
Let's delve into this Delay Before You Cave into Cravings.
Just think about it: What's one of the things many, if not most of us, do when we don't want to do something? We procrastinate.
Usually people think of procrastinating as a bad thing, but you can make it quite powerful, positive and health enhancing.
So when you want to Crush Your Cravings, the starting point is to procrastinate.
Here's the simple seven-part process to Delay Away Your Cravings. (more…)