Recently, the media and the Internet have been abuzz about how soft drink giant Coca-Cola, through its initially furtively funded "scientific," non-profit energy-balance group, erroneously claims that Americans are getting fatter because they're not exercising enough, not because they're drinking soda.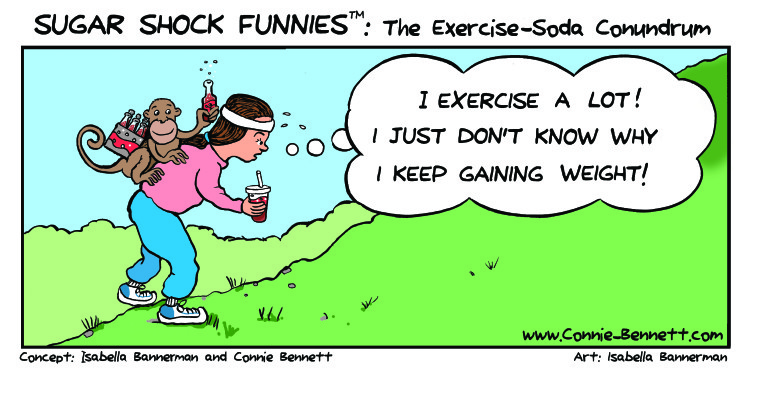 To reply to such an absurd, head-shaking conclusion, I conferred with talented cartoonist Isabella Bannerman, with whom I recently started Sugar Shock Funnies.  See our cartoon-response below, and free to share it on Facebook, Twitter, etc. after you've sadly smiled.
In case you missed the controversy, here's a quick recap: Thanks to this brilliant New York Times expose from reporter Anahad O'Connor, we now know about Coke's efforts to get soda-drinking Americans to wrongly think that they're gaining weight because they're not working out enough, not because they're drinking soft drinks. That's just flat out untrue.