Most of you may associate red with the color of love (think, Valentine's Day), but I invite you to get and cherish a heart-shaped, pink rose quartz, which has been hailed as a powerful healing crystal and as the love Stone.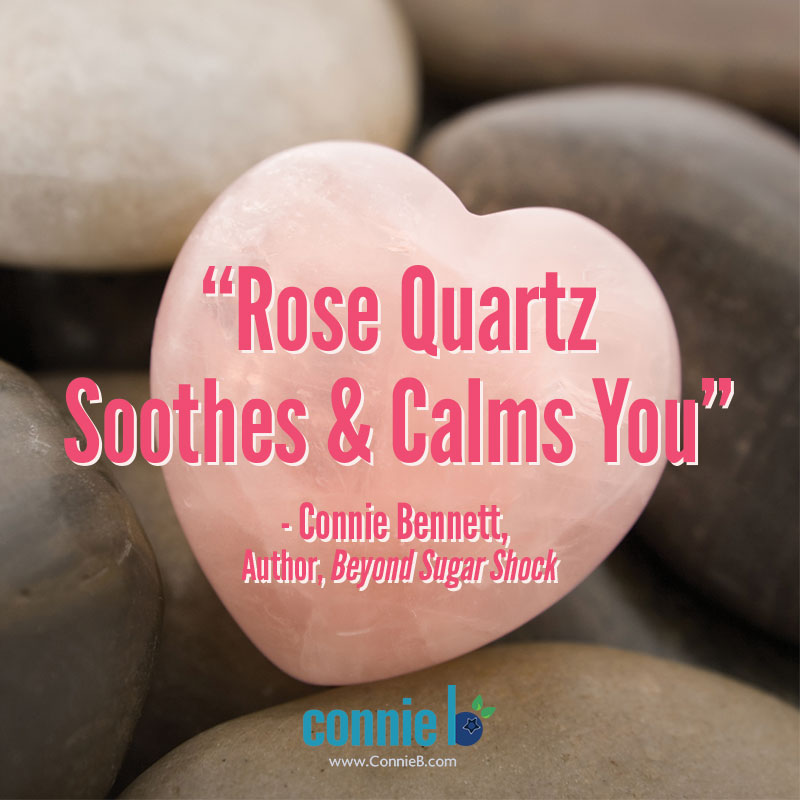 Rose quartz can be your powerful ally in a number of ways.
To begin, it can have a calming, peaceful, soothing effect—which, of course, is far better than the temporary high you can get from sweets or quickie carbs.
What's more, although most people think red is best for your Valentine, the color pink is also associated with love. (Naturally, it's affiliated with breast cancer awareness, too.)
When you see pink, you evoke healing, sweetness, and safety, experts say.
"Focusing on pink is a way to do something healing and loving for yourself," suggests herbalist and nutritional consultant Brigitte Mars.
Feng Shui experts also use pink to soothe the energy in a room, especially in the southwest area of your space, which is is connected to love and marriage.
Think about it. When do you eat sugary foods? Sure enough, you may use sweets as a substitute for love, as many of you have confided in me.
If you'd like to feel love — whether or not you have a special someone this Valentine's Day — I invite you to rely on rose quartz.
Rose quartz also has been hailed for its ability to to help "open your heart to give and receive love" and to encourage you to "forgive others and especially yourself."
Crystal and metaphysical experts also recommend: