For many people who blow their diets, Monday is often the day they plan to finally get back on track with their diet.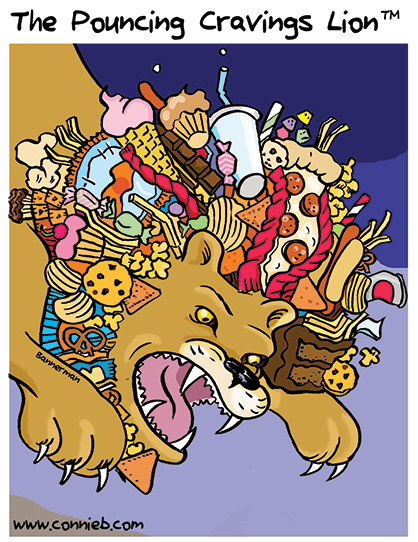 Monday is when reality hits hard. Over the weekend, many ate chips, candies or other unhealthy, processed foods or drinks.
"I'll start a diet again on Monday," many clients have confessed to me.
Monday, and even Sunday night, is often when self-loathing and excessive self-recriminations set in. So let's put Monday remorse to our advantage.
Join us on what I call Cravings-Crushing Monday.
Monday, after a weekend of blowing your diet, you want to begin to take charge and consider why you were triggered and why those triggers led to overpowering, insidious, can't-ignore, Crazy Cravings™, as I call them.