Wow, it's my blogiversary. For 15 years now — ever since 2005, two years before publication of my first book, Sugar Shock — I've been dedicated to educating and entertaining readers of my blog with eye-opening, helpful tips, insights and info.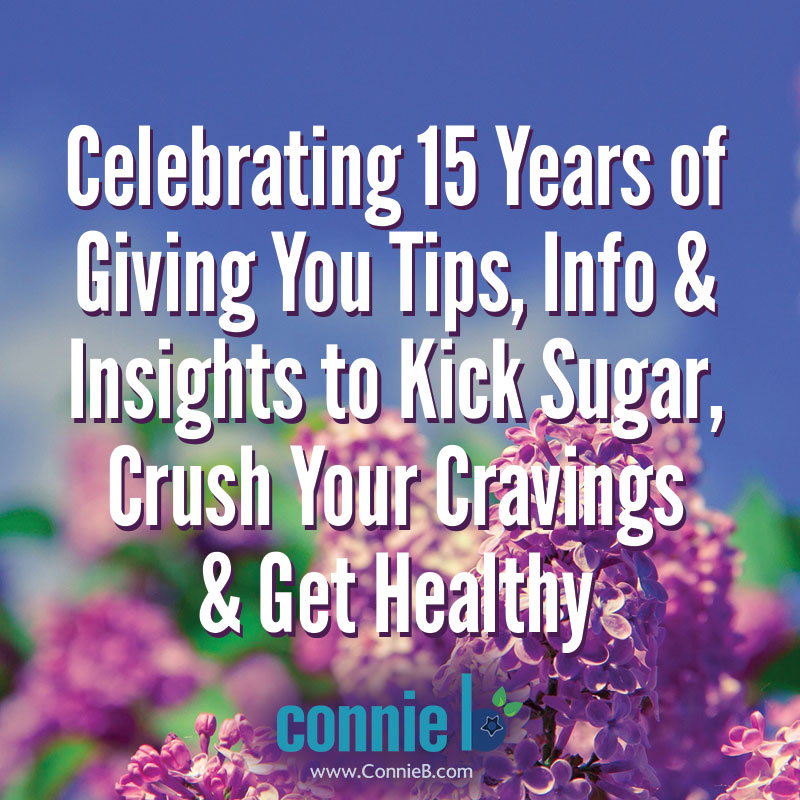 Join me in a trip down memory lane. Here's the very first Sugar Shock blog post in early June 2005.
Over the years, I've written about a wide variety of health topics, including sugar addiction, health trends and tidbits and more recently (as in the past two years) about cravings. In fact, every week I post tips, information or insights to Crush Your Cravings or motivate you. (That's why I call them either Cravings-Crushing Monday or Your Motivating Monday.
Here are some of my Craving-Crushing Monday posts: