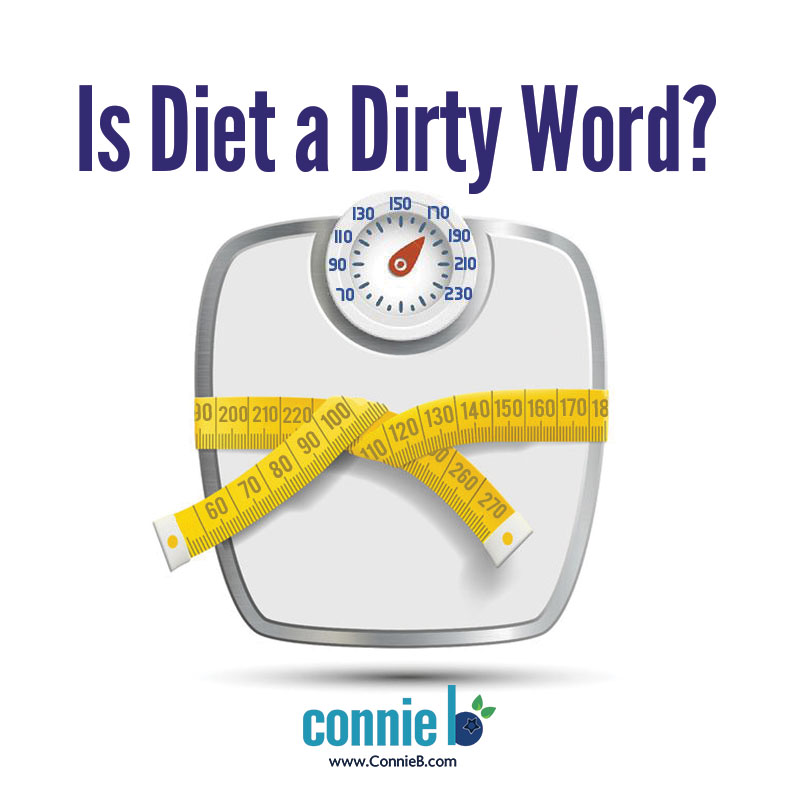 Is Diet a Dirty Word? What do you think?
Let's face it. In certain circles these days, people steer clear of the word "diet," because it's deemed politically incorrect. More important, it may mean deprivation, restriction, frustration, difficulty or even struggle.
Here's the catch. What other word should I use to convey that you're cleaning up your eating, mindfully consuming the best, healthiest,  nutritious, real foods into your mouth? Sure, you're eating less, but you're still going to feel full.
Is it wrong to use the word diet?