Do you use your cell phone, tablet or laptop after sundown? If so, you're in good company, because 9 out of 10 of us use some type of electronic device at least an hour before bed.  But if  being so wired can ruin your sleep,  alter your metabolism  and make you gain weight. (Read on, because this photo with Arnold Schwarzenegger and James Swanwick shows you an easy way to stay wired at night but sleep better.)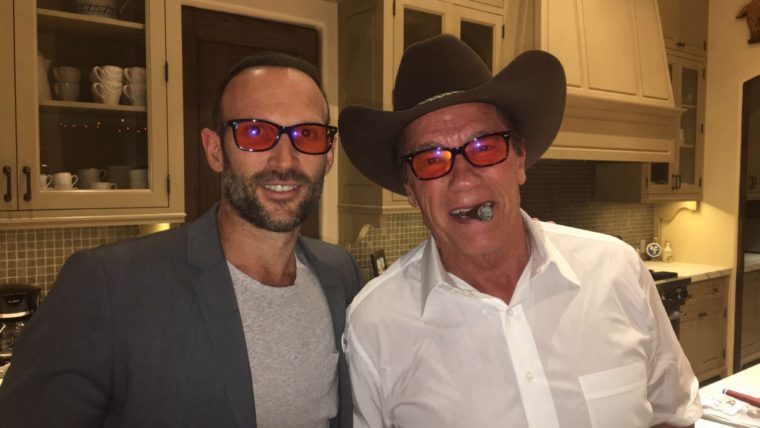 So here's our 21st century problem: Your favorite electronic gizmos before bedtime emit light of a blue wavelength, which trick your brain into thinking that it's daytime. Not only that, but poor sleep is linked to heart disease, type 2 diabetes and depression.
But, let's face it, most of us probably won't change our unhealthy tech habits once the sun sets.  For my part, my bad habit (or babit™, as I call it)—which, I've almost broken—is that I write blog posts or books into the wee hours.
What about you? Do you, too, have any of these popular 21st-century bad electronic habits?