Adding cinnamon to food may keep blood sugar levels lower after eating, according to a new study just published in the American Journal of Clinical Nutrition.
Reuters reports that just a dash — a bit more than a teaspoon, to be exact — could do the trick. Stephen Daniells of Nutraingredients.com further explains that cinnamon apparently causes a person's stomach to empty more slowly, thus also delaying the increase in blood sugar that usually occurs after a person eats.
This could be good news for people who suffer from type 2 diabetes, according to both articles.
For example, according Daniells, Diabetes Care published a USDA study in 2003 that found just 1 gram of cinnamon per day lowered levels blood glucose, triglycerides, LDL cholesterol, and total cholesterol levels in type 2 diabetics.
So how did researchers Dr. Joanna Hlebowicz and her team from Malmo University Hospital in Sweden, make this seemingly hopeful discovery? Well, they fed their 14 healthy test subjects less-than-healthy food, namely 300 grams of rice pudding, one time with cinnamon in it, and once without.
Rice pudding is certainly not something I'd recommend to diabetics, or anyone else, for that matter. One brand, Uncle Ben's Smooth and Creamy Rice Pudding Mix, contains a whopping 15 grams of sugar per serving, and lists table sugar and corn syrup solids amongst its ingredients.
(Both sugary substances come before the cinnamon in the ingredients list, incidentally, which means there's more sugar than cinnamon in the pudding.)
We have to hope that people won't think this research means it's a good idea to overindulge in desserts as long as they add a spoonful of cinnamon to it.
On the other hand, the idea that a spice might help type 2 diabetics or anyone avoid blood sugar spikes after meals is a good thing. The key is to find tasty and healthful recipes that call for cinnamon.
From Jennifer Moore for SUGAR SHOCK! Blog
Please follow and like us: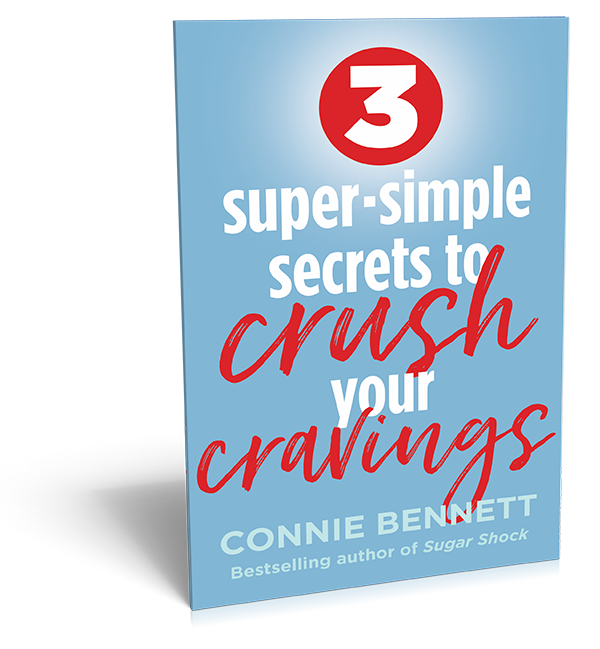 Get Your FREE Cravings-Crushing, Quick-Start Guide!
visit website Do your cravings make you frustrated, frazzled and overweight?
buy now Get Your FREE download now to Crush Your Cravings, starting today. 
click here This fun, fascinating, science-based, Cravings-Crushing, Quick-Start Guide will  buy now whisk you away  click here from temptation for sugary, salty, fatty junk non-foods and and into the glorious, delicious, liberating world of self-control.
Welcome to the Cravings-Crushing Community. 
Please tell us here, on this blog, which of these tools you like best.