Food can be so healing. It can help you shed off pounds and become more healthy.
Just ask low-carb blogger Jimmy Moore, who was able to peel off 180 pounds by selecting better foods, and acclaimed integrative expert Dr. Ronald Hoffman, who regularly helps patients to boost their moods and reverse various illnesses just by eating better. 
Learn how to Eat Your Way to Health & Weight Loss tomorrow, Wednesday, at 2 pm EST, with both Jimmy and Dr. Hoffman, who are appearing on my Gab With the Gurus radio show.
FYI, I may sound a little different on the show — I'm in a lot of pain from snapping my jaw on a carrot, but I'm quicklly recovering, thanks to my miracle-worker acupuncturist.
Please follow and like us: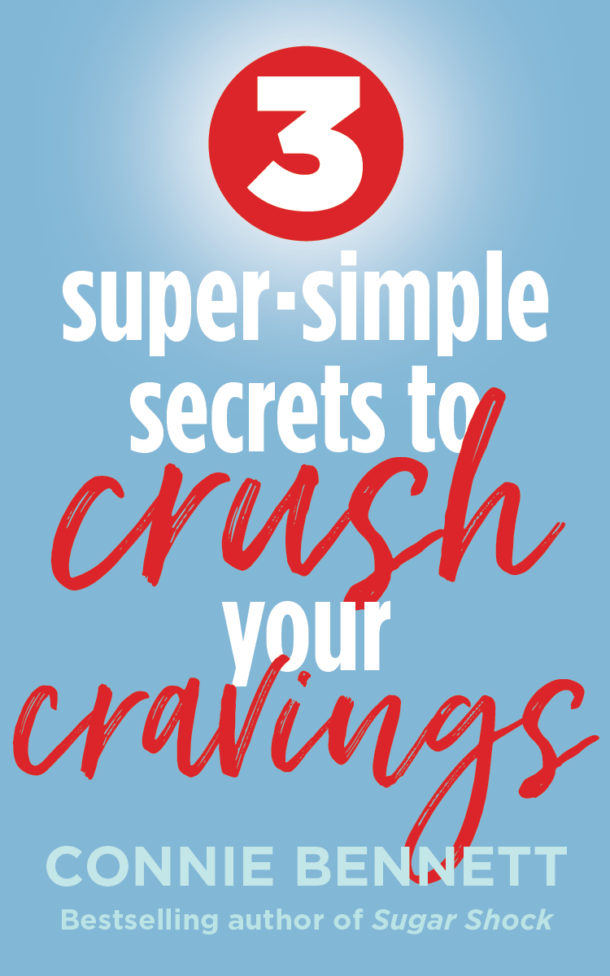 Get Your FREE Cravings-Crushing, Quick-Start Guide!
Do your cravings make you frustrated, frazzled and overweight?
Get Your FREE download now to Crush Your Cravings, starting today. 
This fun, fascinating, science-based, Cravings-Crushing, Quick-Start Guide will whisk you away from temptation for sugary, salty, fatty junk non-foods and and into the glorious, delicious, liberating world of self-control.
Welcome to the Cravings-Crushing Community. 
Please tell us here, on this blog, which of these tools you like best.