Every day, around the world, millions of people just like you are blowing their diets. Does this sound familiar?
For the last few years, it's become my mission to help you to discover why you blew your diet and how to Rebound After Relapse™, as I put it.
To that end, I'm pleased to share the cover of my next book, I blew my diet! Now what?
This cover replaces the previous one, which you picked as the favorite one, as I shared earlier. Although we — and you, with your vote — selected, my team and I had to change it, because we found one that was uncannily similar to the earlier design.

Now, I invited you to share your thoughts about this new cover? What do you think?
So how did this book come to be? It really began, because I personally blew my diet for some eight months, after losing my angry, dying Mom.
While I was healing and shedding the weight I'd gained, I've been determined and dedicated to discover why people blow their diets.
Now, I'm determined to you how to slim down and take back your power. For instance, you'll discover how to:
Smash your shame.
Put an end to your guilt, remorse or self-loathing.
Slim down.
Cut out or reverse such health hazards as cancer, heart disease or type 2 diabetes.
I'll share more about the book later, but for now, I'd love to hear what you think of this new book cover.
Question: What do you think of this new book cover?
Please follow and like us: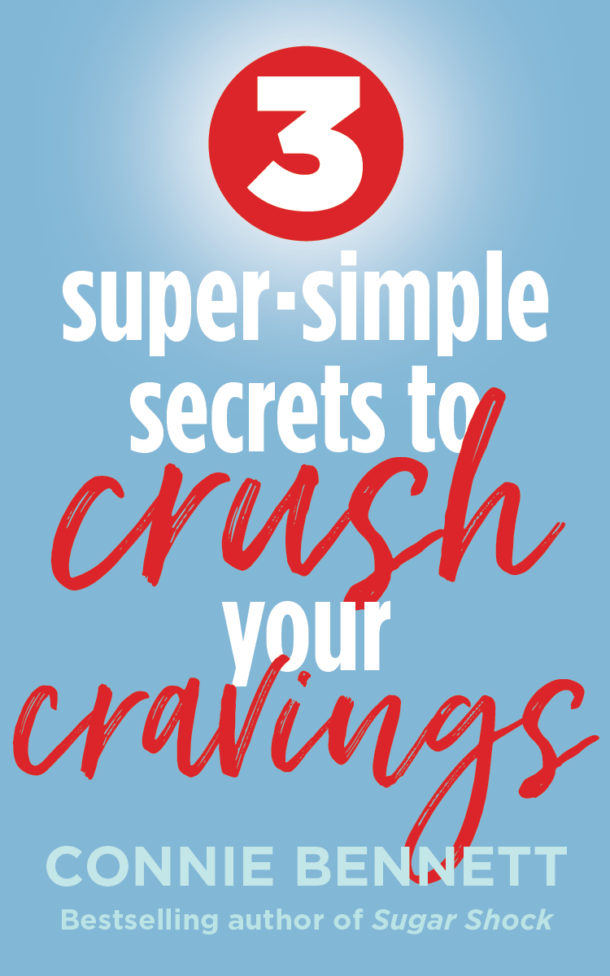 Get Your FREE Cravings-Crushing, Quick-Start Guide!
Do your cravings make you frustrated, frazzled and overweight?
Get Your FREE download now to Crush Your Cravings, starting today. 
This fun, fascinating, science-based, Cravings-Crushing, Quick-Start Guide will whisk you away from temptation for sugary, salty, fatty junk non-foods and and into the glorious, delicious, liberating world of self-control.
Welcome to the Cravings-Crushing Community. 
Please tell us here, on this blog, which of these tools you like best.