Are you ready to achieve success in all areas of your life? For example, would you like to lose weight, make more money or get along better with your significant other or find a new relationship?
If you'd like to make your life a winning one, I highly recommend that you do two things.
First, get inspired, entertained and encouraged by listening to today's fabulous Gab with the Gurus interview with the inspiring John Assaraf. Wow, he was fabulous!
John, of course, is one of the stars of the movie and book, The Secret, which became a worldwide phenomenon. He's also a multi-millionaire business owner, wealth coach and worldwide thought leader in the world of neuroscience and quantum physics and how they relate to achieving success in business and in life. Over the past 20 years, John also has built five multi-million dollar companies.
In this Gab with the Gurus Radio Show, you'll hear John talk about the power of gratitude, vision boards, meditation and our subconscious mind, which can work against you and prevent you from getting what you want.
That's why, if you're someone who wants to achieve success as an entrepreneur or business owner, the second thing I suggest you do is learn about John's exciting new program.
You see, John has partnered with experts in brain research to uncover a powerful way to reprogram your subconscious mind as easily as replacing software in your computer!
When you go here, you'll even get to watch a short video for a fun look at what's going on in your brain when your conscious mind wants one thing and your subconscious is programmed for another — you'll even meet a couple of super heroes to boot.
You will be fascinated, I predict, when you learn how you can break through your obstacles that have held you back to get consistent success.
Listen now to my interview with the inspiring John Assaraf on the Gab with the Gurus Radio Show.
Now, learn about John's exciting, new program to help you succeed.
Disclosure: Please note that I'm an enthusiastic affiliate of John's Winning Program, but I only share information with you if I truly believe in it. So I suggest that you jump now to get the scoop about how to be a rousing success.
If you choose to get John's program, let me know about the exciting changes in your life. To learn more, just go here: http://tinyurl.com/WinningJohnAssaraf-Connie
Please follow and like us: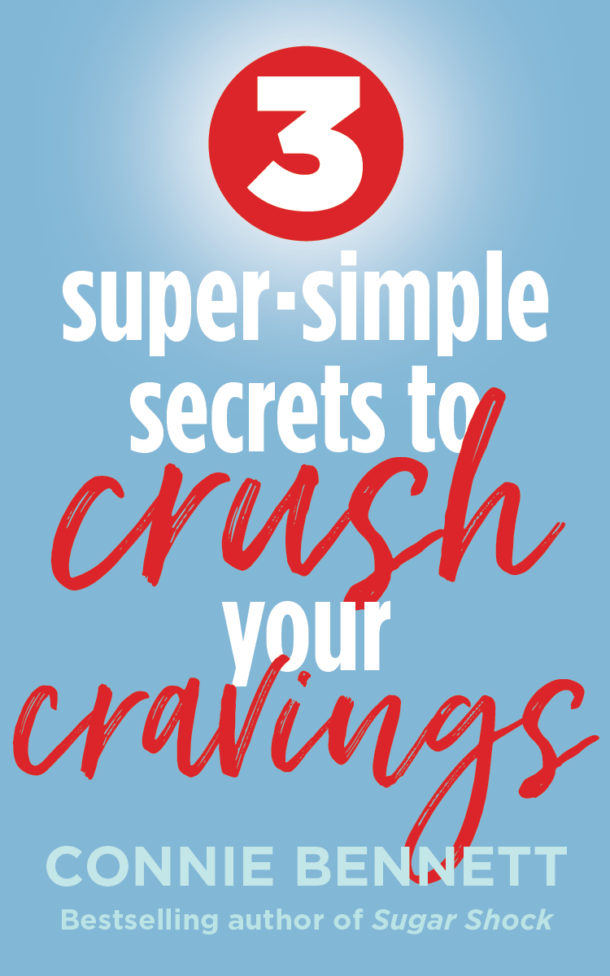 Get Your FREE Cravings-Crushing, Quick-Start Guide!
Do your cravings make you frustrated, frazzled and overweight?
Get Your FREE download now to Crush Your Cravings, starting today. 
This fun, fascinating, science-based, Cravings-Crushing, Quick-Start Guide will whisk you away from temptation for sugary, salty, fatty junk non-foods and and into the glorious, delicious, liberating world of self-control.
Welcome to the Cravings-Crushing Community. 
Please tell us here, on this blog, which of these tools you like best.