It's time to get Sugar Shocked.
Recently, as I posted here, Katie Couric presented a fabulous episode, The Not-So-Sweet-Side of Sugar, which educated viewers about sugar's dangers.
The episode began with some alarming information from pediatric endocrinologist Dr. Robert Lustig.(See the video below.)
In that  same episode, you can learn about One Woman's Mission to Educate Kids About Hidden Sugars.
That woman is th health and  fitness pioneer, Kathie Dolgin, aka High Voltage (seen to your left), who has spend 12 years spearheading a pro program, Energy Up,  which is designed which helps helps school children become what she dubs "sugar savvy,"
In the segment, Voltage then displays how much sugar is contained in a bottle of soda, a granola bar and a milk shake. (Like other health advocates, Voltage suggests that kids consume no more than 24 grams of sugar in 24 hours. That comes to 6 teaspoons.)
Now, watch the last episode of Katie's sugar segment and learn about the benefits gained by a family, who took the sugar challenge.f you don't feel ready to let go of sugar, I invite you to discover, Is it Sugar You Crave or Sweetness in Your Days?
Now here's the first segment.
Please follow and like us: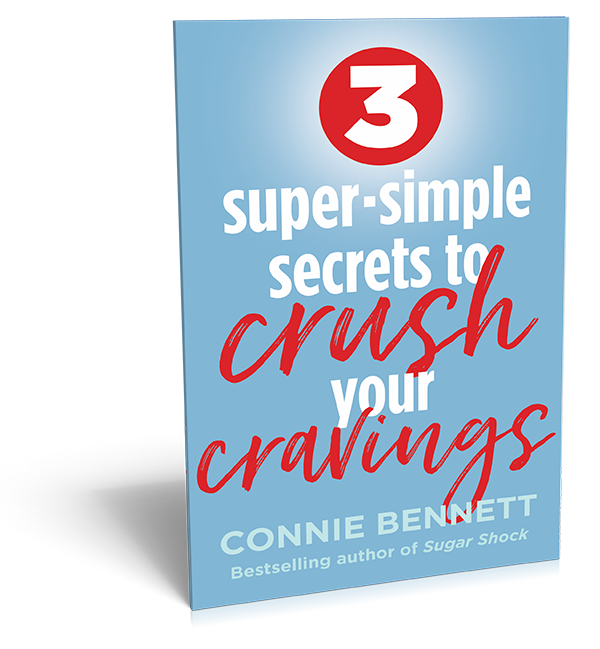 Get Your FREE Cravings-Crushing, Quick-Start Guide!
http://rainypass.com/faq/ Do your cravings make you frustrated, frazzled and overweight?
buy now Get Your FREE download now to Crush Your Cravings, starting today. 
buy now This fun, fascinating, science-based, Cravings-Crushing, Quick-Start Guide will  order now whisk you away  buy now from temptation for sugary, salty, fatty junk non-foods and and into the glorious, delicious, liberating world of self-control.
Welcome to the Cravings-Crushing Community. 
Please tell us here, on this blog, which of these tools you like best.