From Gerry Pugliese for Connie Bennett's SUGAR SHOCK! Blog
Men and women are different, even when it comes to diabetes risk. A new study in the journal of Diabetes Care claims that men may need to work even harder than women to prevent type 2 diabetes.
Leigh Perreault, M.D., assistant professor at the University of Colorado Health Sciences Center in Aurora, Colorado, and her team assessed the type 2 diabetes risk of more than 1,100 adults.
According to Reuters, the group of men and women that were placed on an "intensive" regimen of calorie-cutting and exercise were 58 percent less likely to develop diabetes over the next year than the group on standard lifestyle advice.
However, the study did reveal that even though men exercised more and lost more weight than women, men saw no more benefit than women when it came to diabetes risk.
And they say that a woman's work is never done!
Please follow and like us: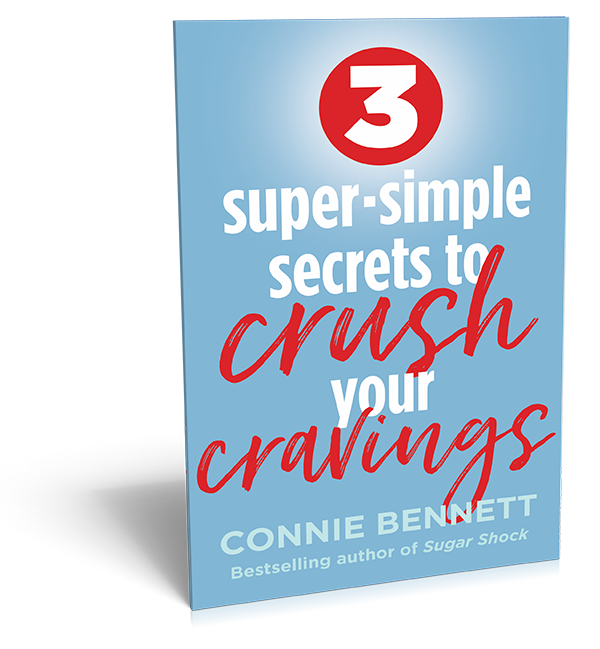 Get Your FREE Cravings-Crushing, Quick-Start Guide!
buy now Do your cravings make you frustrated, frazzled and overweight?
order now Get Your FREE download now to Crush Your Cravings, starting today. 
buy now This fun, fascinating, science-based, Cravings-Crushing, Quick-Start Guide will  buy now whisk you away  order now from temptation for sugary, salty, fatty junk non-foods and and into the glorious, delicious, liberating world of self-control.
Welcome to the Cravings-Crushing Community. 
Please tell us here, on this blog, which of these tools you like best.