Yeah! I survived the horrible pain after nearly lopping off the top of my thumb, racing to the hospital, and getting five stitches. And I've finally emerged from the cloud that seems to have hung over me since I began taking Pergoset! (Never again will I take that! It may have helped me get through the injury the first three days, but it gave me a whole new set of problems, from dizziness, to the worst brain fog and muddied thoughts, to headaches, to a feeling of general awfulness!)
Anyhow, my thumb, thank goodness, is recovering, and I'm on the computer again and back to blogging. Hurrah! How weird to be away almost totally from my keyboard for several days! So, while my thumb still hurts some, I've now switched to natural painkillers like Arnica Montana and White Willow Bark.
The M.D. at the hospital reexamined it, and it's looking good. I'm even dressing my own wound now. Thanks to those of you who wished me a speedy recovery.
Oh, you may find it amusing that I've decided to put my near thumb-loss catastrophe to put use. I'm now writing an article on "How Not to Injure Yourself in the Kitchen" to help other kitchen klutzes like me! LOL! Aleady, a couple of chefs shared their tips. Just waiting for a few more pearls of wisdom. I'll post the piece here soon.
By the way, you better believe I'm being super careful around knives now. And, yes, as my cousin asked me over the phone, I'm still very much into eating sweet potatoes — I just have to ever-so-carefully cut them when I decide to make sweet potato fries.
You can read about my embarrassing thumb injury here and here.
Please follow and like us: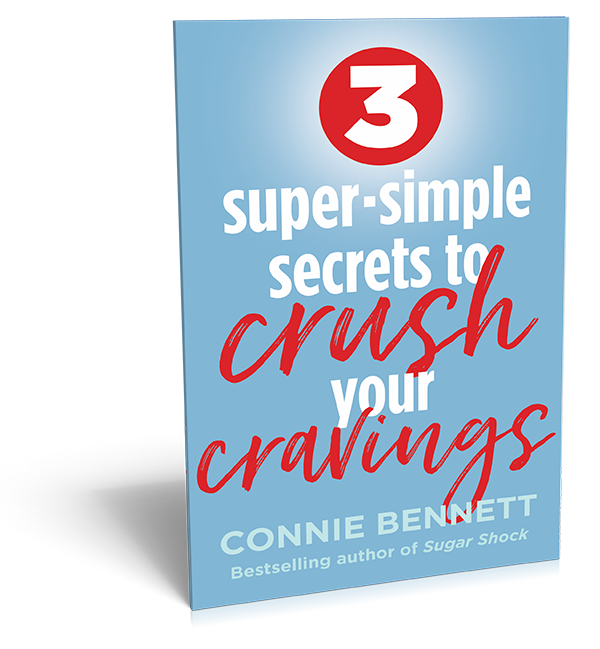 Get Your FREE Cravings-Crushing, Quick-Start Guide!
Do your cravings make you frustrated, frazzled and overweight?
Get Your FREE download now to Crush Your Cravings, starting today. 
This fun, fascinating, science-based, Cravings-Crushing, Quick-Start Guide will whisk you away from temptation for sugary, salty, fatty junk non-foods and and into the glorious, delicious, liberating world of self-control.
Welcome to the Cravings-Crushing Community. 
Please tell us here, on this blog, which of these tools you like best.