Any reasonable parent knows that selling soda to kids at school isn't the greatest idea. But public schools are strapped for cash, and soda contracts provide essential money for our kids' education, so we should hold our noses and sign on the dotted line, right?
Wrong. The Center for Science in the Public Interest just reviewed more than 120 soda contracts from schools in 16 states and found that most of these deals (67 percent) with soda companies yield, on average, a paltry $18 per student per year, the Atlanta Journal Constitution's Elizabeth Lee reports.
Put another way, that $18 per student — or about $8,000 per year — represents a microscopic one-quarter of one percent of the cost of a child's education, according to CSPI's press release on this revelatory study.
On top of that, CSPI says that schools keep only 33 cents of every dollar a kid spends on soda, meaning the soda companies get two-thirds of the take. This is on top of getting essentially free advertising to an impressionable, captive audience—many of these contracts also give Big Soda the right to plaster their logos on everything from sports equipment to book covers, CSPI says—and the chance to turn 10-year-olds into lifetime soda junkies, of course.
So selling soda in school is a bad deal all around: Bad for a child's growing body and not even very helpful to the schools. (Well, it works out great for soda companies, but helping them isn't high on my list of priorities.) Let's hope that parents, school administrators, and politicians get wind of CSPI's study and toss soda from schools once and for all.
From Jennifer Moore of the SUGAR SHOCK! Blog Squad
Connie's Comments:
Oh my goodness, this is a mind-blowing study — one of many that comes from the ever-active and on-target CSPI. Talk about shocking. I thought schools were raking in the bucks because of their soda sales — getting much-needed funds in these tough financial times! The bottom line is this: $18 per student per year is a joke — and certainly not worth putting our kids' health at risk!
Just wanted to point some more shocking stats that CSPI provided, after reviewing sales data from the American Beverage Association (this group is basically comprised of soda companies), on the massive amounts of soda that students are purchasing and consuming at school.
"On average, high school students drink the equivalent of about 40 20-ounce bottles of non-diet soft drinks per year, or 8,577 calories' worth. Middle schoolers drink about 14 20-ounce bottles, or 2,842 calories' worth. Overall, soft drinks are the single-largest source of calories in teens' diets."
CSPI also points out that obesity is "more clearly linked to soda consumption than to any other food." In fact, a Harvard study found that for each additional soft drink a child consumes per day, the chance of becoming overweight increases by 60 percent. Other studies have shown that drinking soda displaces beverages such as low-fat milk or 100 percent fruit juice (certainly healthier than sugary soft drinks.)
You also have to see this quite compelling quote from CSPI's nutrition policy director Margo G. Wootan. She said:
"Selling sugary drinks in vending machines and elsewhere in schools doesn't pump money into the community, it drains it. It's not philanthropic behavior on the part of soft drink companies, it's predatory. When a kid puts a dollar in a soft drink vending machine, the school is lucky to keep 33 cents. And the money comes from parents' and kids' pocketbooks."
Please follow and like us: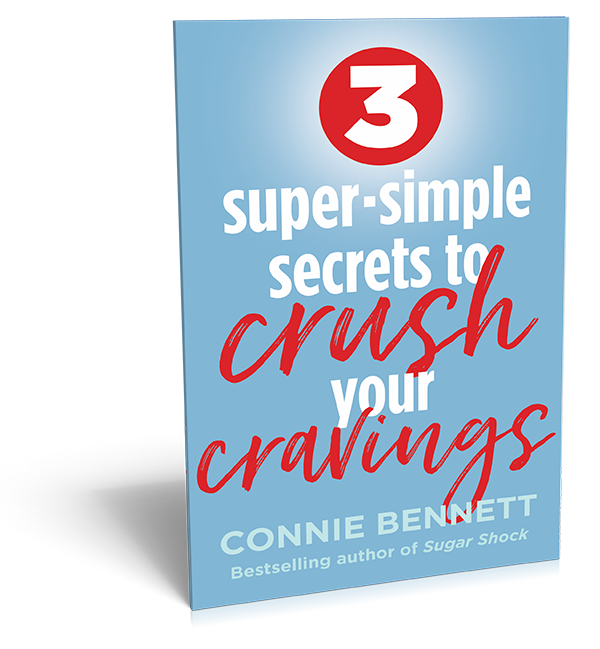 Get Your FREE Cravings-Crushing, Quick-Start Guide!
Do your cravings make you frustrated, frazzled and overweight?
Get Your FREE download now to Crush Your Cravings, starting today. 
This fun, fascinating, science-based, Cravings-Crushing, Quick-Start Guide will whisk you away from temptation for sugary, salty, fatty junk non-foods and and into the glorious, delicious, liberating world of self-control.
Welcome to the Cravings-Crushing Community. 
Please tell us here, on this blog, which of these tools you like best.