Even though you're full, do you eat the last piece of a dried-out chocolate brownie even though its taste resembles chocolate-scented cardboard?
Even though you've already eaten more than you know you should, do you polish off a bag of French fries or onion rings – this, despite the fact that they're cold and limp and pretty much tasteless?
Even though you don't even really like Cocoa Puffs, do you scarf down the milk-soaked cereal as if it was your mission to finish them?
You could be a mindless eater, and Brian Wasink, Ph.D. wants to help you. The author of "Mindless Eating," wants to inform, inspire and educate you.
Today, Wednesday, Aug. 1 at 4 p.m. EST, I'm presenting a special show to interview this leading weight loss expert, who is director of the Cornell University Food and Brand Lab and author of the much-acclaimed book, Mindless Eating: Why We Eat More Than We Think.
Catch the show live here or listen afterwards, at your own convenience.
Here are some ideas about what to expect. Dr. Wansink will discuss:
The concept of the Mindless Margin

His tip to think 20 percent less

How we shouldn't believe our eyes

Your stomach's three settings

The Bottomless Soup Bowl

"Tablescaping"

"Hidden Persuaders" around us

Simple tricks to keep weight gain at bay

The dangers of the two words, "low fat"

The difference between eating until you're full and eating until you're no longer hungry.
If you missed the show, listen now or later (whenever you like).
Please follow and like us: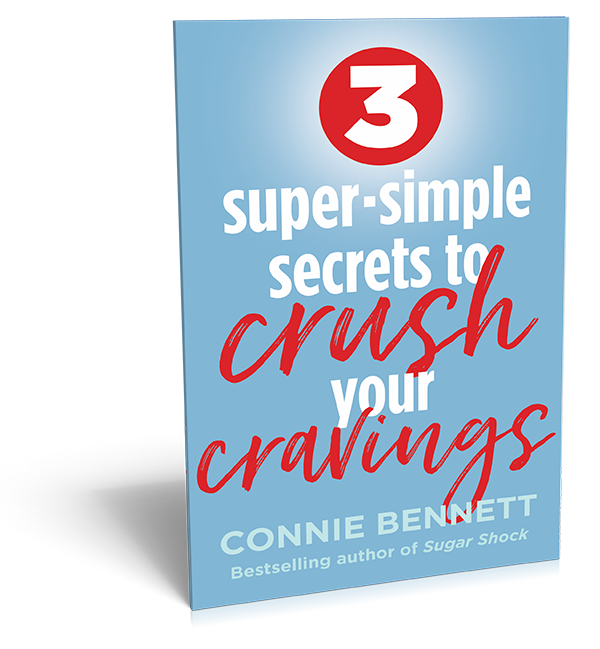 Get Your FREE Cravings-Crushing, Quick-Start Guide!
viagra without prescription Do your cravings make you frustrated, frazzled and overweight?
read more Get Your FREE download now to Crush Your Cravings, starting today. 
buy now This fun, fascinating, science-based, Cravings-Crushing, Quick-Start Guide will  cheap generic viagra mail order pharmacy whisk you away  buy now from temptation for sugary, salty, fatty junk non-foods and and into the glorious, delicious, liberating world of self-control.
Welcome to the Cravings-Crushing Community. 
Please tell us here, on this blog, which of these tools you like best.