Since 1998, while quitting sugar on doctor's orders, the subject has astounded and enthralled me. In short, I've been absolutely astonished by a variety of Sugar Shockers! Today begins a new Sugar Shocker! feature, which I'll post from time to time. As you may know, I included a variety of Sugar Shockers in my first book, Sugar Shock (2007). Here's the first such entry.
It's hard to believe, but as William Dufty recounts in his landmark book, Sugar Blues, refined white sugar was locked up back in the 16th and 17th centuries in Europe and America.
At the time, the substance was so expensive (the equivalent of about $30 a pound or a year's salary for the average working man) that it was considered a delicacy reserved for the very wealthy, and the nobility certainly didn't want their servants stealing such an exorbitantly expensive substance.
To this day, Unani healers or hakims in Afghanistan reportedly keep sugar under lock and key, believing it to be a narcotic.
Excerpted from my book, Sugar Shock! How Sweets and Simple Carbs Can Derail Your Life — And How You Can Get Back on Track (p. 133).
If you know of any Sugar Shockers, please let me know so I can feature it on this Sugar Shock Blog.
Join the convversation. What do you think about this Sugar Shocker? Tell us now.
Please follow and like us: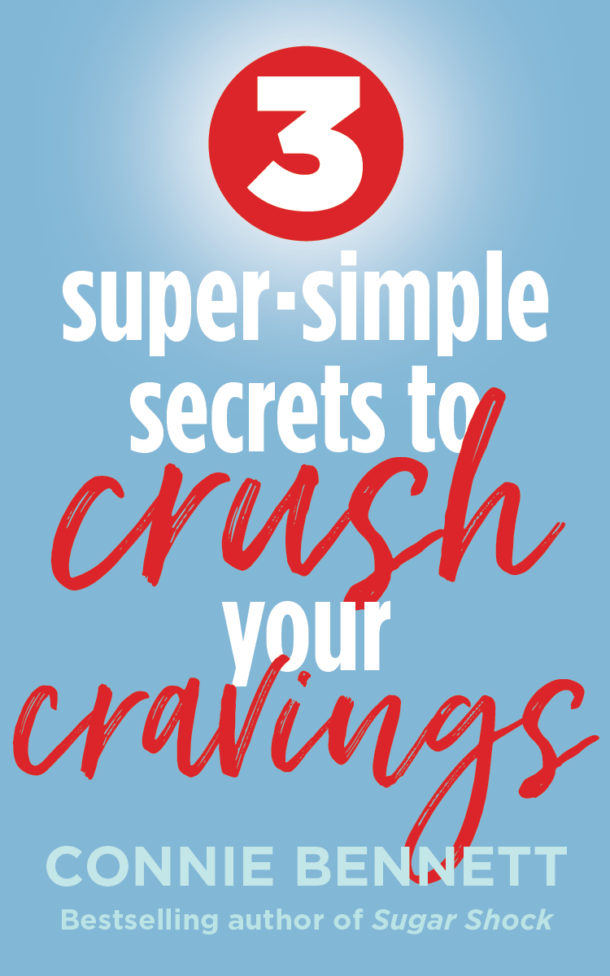 Get Your FREE Cravings-Crushing, Quick-Start Guide!
Do your cravings make you frustrated, frazzled and overweight?
Get Your FREE download now to Crush Your Cravings, starting today. 
This fun, fascinating, science-based, Cravings-Crushing, Quick-Start Guide will whisk you away from temptation for sugary, salty, fatty junk non-foods and and into the glorious, delicious, liberating world of self-control.
Welcome to the Cravings-Crushing Community. 
Please tell us here, on this blog, which of these tools you like best.