Are you fed up with your sugar cravings? Do you sometimes feel like you'll never gain control over them? Rest easy!
There are many effective ways to coax those cravings to subside.
Tonight, join me for a special half-hour program in which you'll learn one powerful way to easily beat your cravings.
Master EFT practitioner Carol Look will teach you how to easily tap away your cravings.
EFT (Emotional Freedom Technique or tapping) is a form of psychological acupressure that uses a gentle tapping technique instead of needles to stimulate traditional Chinese acupuncture points.
What you do is tap on designated points on your face and body at the same time that you're verbalizing your identified problem. Then, you follow by a general affirmation phrase.
This may sound a little complicated, but it's actually quite easy. It's also safe and non-invasive.
What tapping does is balance your energy system and it appears to relieve psychological stress and physical pain.
EFT has been used for many ailments, and Carol has personally used EFT to help people with:
Cravings, of course
Fears
Phobias
Excess pounds
Smoking
Limiting Beliefs (to attracting financial
wealth)
Relationship Blocks
Physical Pain
Anxiety attacks
Grief
Fear of Public Speaking
Fear of Auditioning
Fear of Flying
Fatigue
Physical & Emotional manifestations of stress
Irritability
Insomnia
When used correctly, EFT has the ability to enhance the emotional peace, physical strength, and spiritual depth of your life.
To join us, just sign up here:
P.S. This is a busy time, with lots of interviews and programs, which
coincide with the launch of my new book, Beyond Sugar Shock. On Monday night, I'm presenting a free Q & A session, and most days, I'm also presenting special Gab with the Gurus shows. And next Wednesday night, you'll be able to catch me on the HLN show with Jane Velez- Mitchell.
P.P.S. Have you had a chance yet to get my new book, Beyond Sugar Shock? To get it, go here,
Please follow and like us: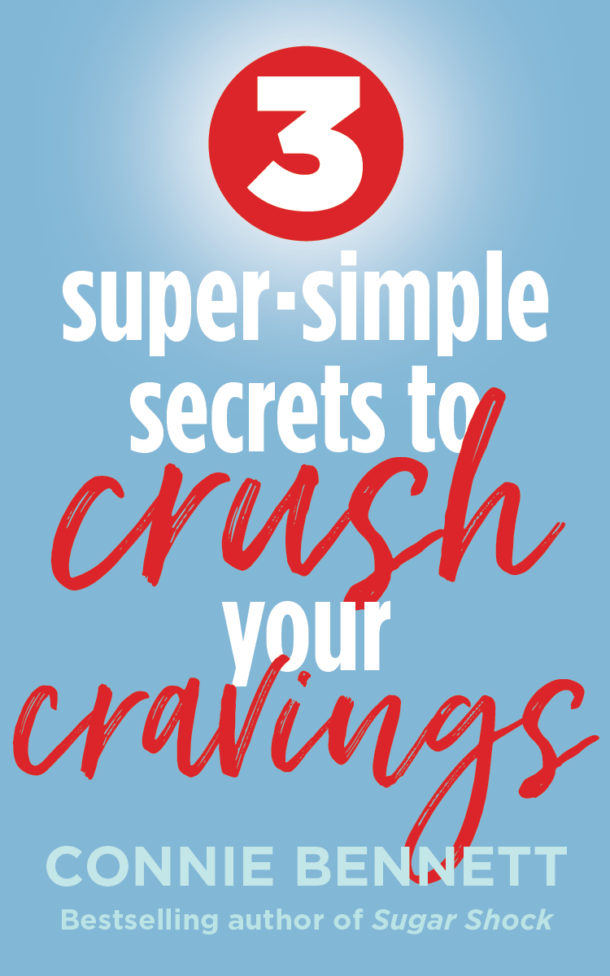 Get Your FREE Cravings-Crushing, Quick-Start Guide!
Do your cravings make you frustrated, frazzled and overweight?
Get Your FREE download now to Crush Your Cravings, starting today. 
This fun, fascinating, science-based, Cravings-Crushing, Quick-Start Guide will whisk you away from temptation for sugary, salty, fatty junk non-foods and and into the glorious, delicious, liberating world of self-control.
Welcome to the Cravings-Crushing Community. 
Please tell us here, on this blog, which of these tools you like best.