Hurrah for Susan Rubin and Amy Kalafa — better known as the Two Angry Moms — because they will be appear on "Good Morning America" this Thursday.
You've heard me talk before about these two amazing women women, because I had the pleasure of interviewing them for a tele-seminar I conducted.
To refresh your memory, these dynamic ladies were inspired to action after Texas Agricultural Secretary said that it would take 2 million angry moms to change school lunch. Thus began the journey for filmmaker Amy and activist Susan to find some angry moms who were doing just that.
Now they're ready to show the world the fruits of their labor — a provocative documentary in which they traveled all around the country talking to food adminstrators, politicians, and, of course, moms. You can see some video clips here.
Join me as I tune in (or TIVO) ABC's Good Morning America on Thursday morning December 7th to hear them talk about their school-lunch findings on their travels.
Learn what Amy and Susan mean when they say, "Two Angry Moms is not just a movie, it's a movement!"
Please follow and like us: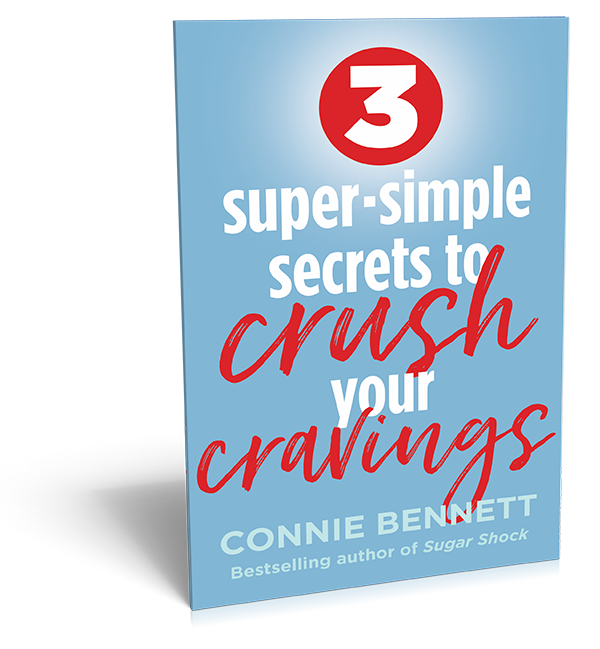 Get Your FREE Cravings-Crushing, Quick-Start Guide!
Do your cravings make you frustrated, frazzled and overweight?
Get Your FREE download now to Crush Your Cravings, starting today. 
This fun, fascinating, science-based, Cravings-Crushing, Quick-Start Guide will whisk you away from temptation for sugary, salty, fatty junk non-foods and and into the glorious, delicious, liberating world of self-control.
Welcome to the Cravings-Crushing Community. 
Please tell us here, on this blog, which of these tools you like best.