Have you had a chance to listen yet to your free replay of the teleseminar/webinar, in which you'll learn "The Top 10 Reasons You Failed to Lose Weight or Kick Sugar"?
Listen to the program now for the next 72 hours by signing up here now.
In this program with low-carb blogger and author Jimmy Moore — who lost 80 pounds and has kept them off for 6 years — you'll learn such things as:
Why eating fat-free foods or low-fat foods are the path to disaster.
Why one EASY activity — but one many many neglect — does a world of good in weight loss.
Why stalling in your weight loss doesn't mean you're not benefits gaining in other ways.
How artificially sweetened foods can make dieting and kicking sugar more challenging.
Why, when you're seeking to lose weight, it's fruitless to focus on calories in, calories out.
Why working out for hours isn't the way to rapid weight loss.
Again, to listen, just sign up here, and a link will be sent to you immediately.
Feel free to spread the word to your friends and loved ones — just send them this link — http://bit.ly/d2tRCv
Please follow and like us: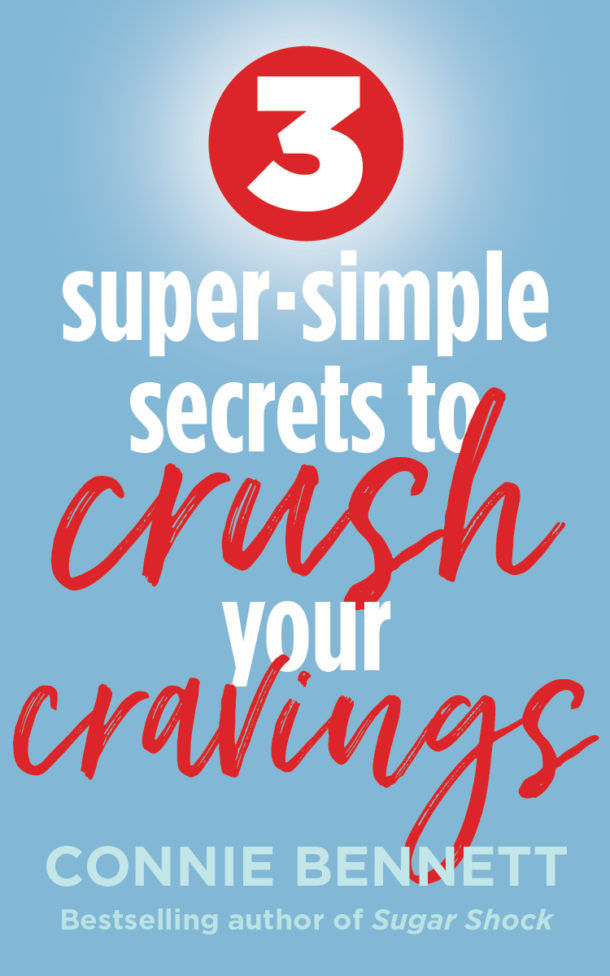 Get Your FREE Cravings-Crushing, Quick-Start Guide!
Do your cravings make you frustrated, frazzled and overweight?
Get Your FREE download now to Crush Your Cravings, starting today. 
This fun, fascinating, science-based, Cravings-Crushing, Quick-Start Guide will whisk you away from temptation for sugary, salty, fatty junk non-foods and and into the glorious, delicious, liberating world of self-control.
Welcome to the Cravings-Crushing Community. 
Please tell us here, on this blog, which of these tools you like best.