This is a big week for me. Specifically this Sunday.
On that day, I'll have gone an entire 20 Years Sugar-Free.
I'm announcing this in advance, because I know that I'll make it.
But bear in mind that when I state 20 years:
I'm not including my lengthy Carb Relapse and 21-pound weight gain during the grueling time from late 2012 to mid-2013, when I was pigging out on quickie carbs after my mother died.
I'm also not counting the very few times that I had a bite or two of sweets to experiment with having tastes of sugar here and there. (For years, I don't even do that.)
And I'm not counting a few slips at the beginning of my cutting out sweets.
Stay tuned, because soon, I'll host a webinar on How You, Too, Can Stay Sugar-Free & Healthy.
Talk to us: What's the longest you've gone without sugar and/or processed carbs? How did you feel? Just go here to post your comment.
Please follow and like us: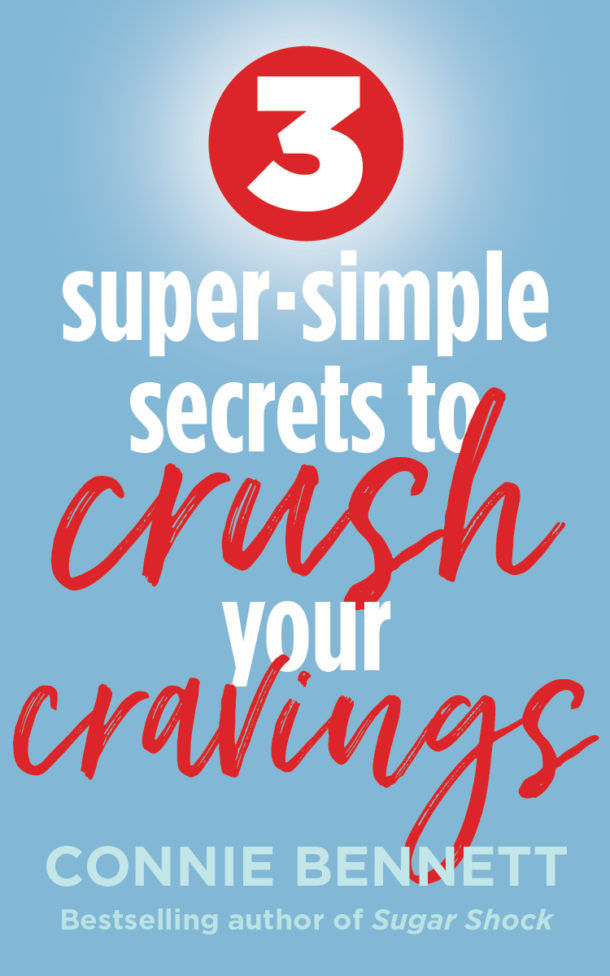 Get Your FREE Cravings-Crushing, Quick-Start Guide!
Do your cravings make you frustrated, frazzled and overweight?
Get Your FREE download now to Crush Your Cravings, starting today. 
This fun, fascinating, science-based, Cravings-Crushing, Quick-Start Guide will whisk you away from temptation for sugary, salty, fatty junk non-foods and and into the glorious, delicious, liberating world of self-control.
Welcome to the Cravings-Crushing Community. 
Please tell us here, on this blog, which of these tools you like best.