It's now officially the week to be grateful (at least in the United States.) But of course, no matter where you live, it's you want to be thankful every single day. Of course, on Thanksgiving, you want to be especially grateful.
Now discover 3 Ways Gratitude Helps.
You'll feel physically better: Researchers from the University of Illinois at Urbana Champaign and the University of Zurich in Switzerland found a direct link between people who expressed gratitude and reported being in good physical health. The study suggested that giving thanks helps people appreciate and care for their bodies.
Your love life can get a boost: Researchers at the University of North Carolina at Chapel Hill, who compared the impact of both gratitude and indebtedness in romantic relationships, discovered that for both sexes, feeling grateful for your honey led to a better relationship and satisfaction the following day. Gratitude, they hypothesized, acted "as a booster shot for the relationship."
Gratitude helps you sleep: In another study from three U.K. universities of more than 400 people—40 percent of whom had significant sleep problems—participants who displayed higher levels of gratitude answering survey questions were found to enjoy better
Join the Conversation on This Blog or on Facebook: For what are you grateful? 
Please follow and like us: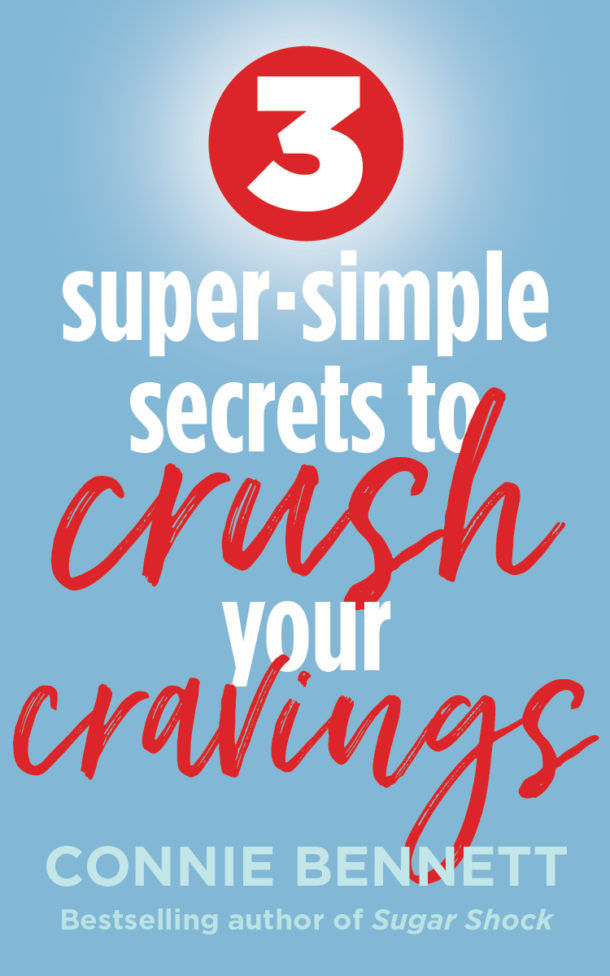 Get Your FREE Cravings-Crushing, Quick-Start Guide!
Do your cravings make you frustrated, frazzled and overweight?
Get Your FREE download now to Crush Your Cravings, starting today. 
This fun, fascinating, science-based, Cravings-Crushing, Quick-Start Guide will whisk you away from temptation for sugary, salty, fatty junk non-foods and and into the glorious, delicious, liberating world of self-control.
Welcome to the Cravings-Crushing Community. 
Please tell us here, on this blog, which of these tools you like best.