Ugh! It seems that I'm an unwilling witness to SUGAR SHOCK! incidents all too often.
My latest sugar observation hit me Friday while in the most unlikely place, Circuit City. Hey, I was just innocently waiting in line to buy my a portable charger for my new snazzy Treo 650 cell phone and a disk for my wonderful Canon Power Shot S500 digital camera.
As I stood patiently, the 40-something man in front of me picked up a brightly colored package of candy from the shelf of sugary goodies that tempt waiting buyers. Then, he quickly grabbed another. And then another.
Well, I just couldn't help myself. I blurted out something like, "What is that?" He showed me the package and explained that this candy, Ringpop, was basically a sucker on a ring.
Of course, I found it rather strange that a grown man would be a fan of these sweets. But then he made the most outrageous comment explaining that it wasn't for him!
He wisecracked, "It keeps your kids quiet." The guy behind the counter cracked up, but I just stood there completely dumbfounded.
Parents are buying sugary suckers for their kids just to shut them up and give them some peace?
Oh goodness! What do you think?
Please follow and like us: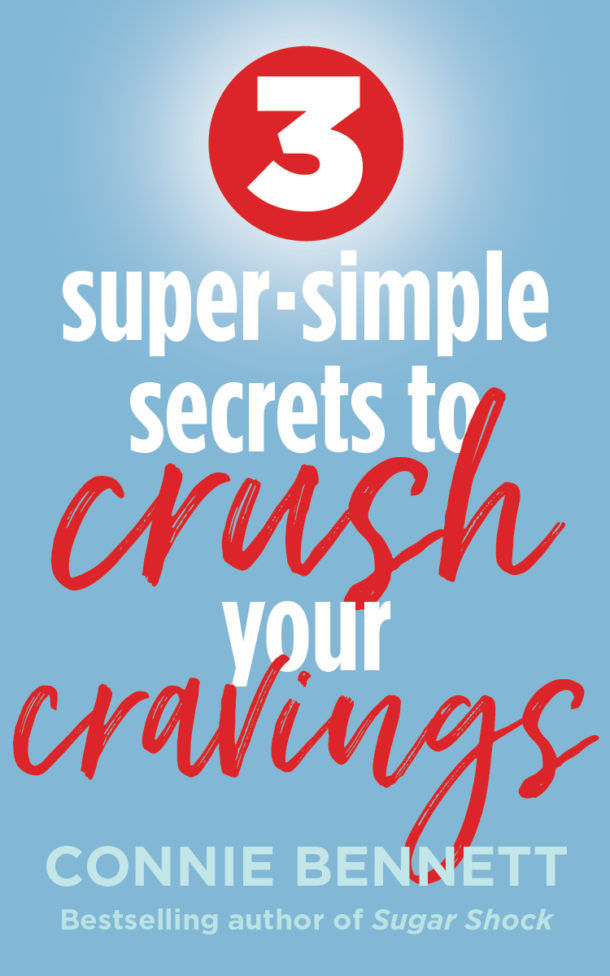 Get Your FREE Cravings-Crushing, Quick-Start Guide!
Do your cravings make you frustrated, frazzled and overweight?
Get Your FREE download now to Crush Your Cravings, starting today. 
This fun, fascinating, science-based, Cravings-Crushing, Quick-Start Guide will whisk you away from temptation for sugary, salty, fatty junk non-foods and and into the glorious, delicious, liberating world of self-control.
Welcome to the Cravings-Crushing Community. 
Please tell us here, on this blog, which of these tools you like best.