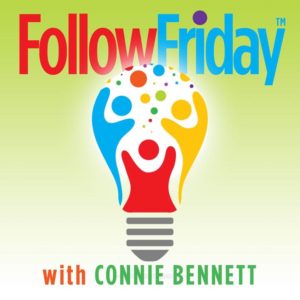 For today, which I dub Follow Friday, I'm speaking to you if you're an entrepreneur, thought leader, blogger, podcaster and/or expert in any field.
I invite all of you to pre-order Pat Flynn's new book, Superfans: The Easy Way to Stand Out, Grow Your Tribe, and Build a Successful Business.
If you pre-order Superfans before the official launch date (August 13), you'll get a free audio book when you submit your information. To find out more about this book and who it's for, listen to this episode of Pat's Smart Passive Income Podcast.
As the description of Superfans explains, there are people "who are looking for someone who they can trust, and who they know have their best interests in mind.
"These are the people, if you connect with them in the right way, who will become Superfans.
"Followers may "like" an Instagram post. Customers may buy a product. But `Superfans' will be your biggest supporters. They will promote you and your products because they know you have made a difference in their lives. They will tell their friends. They will send you encouraging emails."
"…You don't need to change the entire world to build a successful business; you just need to change someone's world.
"People don't become superfans the moment they find you. They become superfans because of the magical moments you create for them over time."
Learn more here about how to pre-order Pat Flynn's new book, Superfans.
Please follow and like us:
Get Your FREE Ebook, How to Eat, Move and Calm Down During the Coronavirus Pandemic
Wondering what to do now that you — along with nearly four billion of us around the planet (half of humanity at this writing) — are under some sort of stay-at-home order due to the Coronavirus pandemic?

Together, let's transform this Stuck-at-Home Lockdown into a Stay-at-Home Opportunity.
Today, after weeks of research, I'm pleased to share a special e-book I created for those of us in lockdown.