Did you know that sugar can age you more quickly?
Not only that, but the sweet stuff can give you wrinkles so you look older than you really are.
Learn about how giving up sugar can turn back the clock.
Join Patricia Farris, M.D., FAAD and me on my next Gab with the Gurus Show, so you can discover how to rejevenate your face.
Dr. Farris is co-author with Brooke Alpert, M.S., R.D., C.D.N. and of The Sugar Detox: Lose Weight, Feel Great, and Look Years Younger.
In this Gab with the Gurus Show, you will learn:
How too much sugar can cause wrinkles.
How to repair your sugar-damaged skin.
Whether sugar causes more damage than sun to your skin.
Why a nutritionist and dermatologist partnered to write this book, The Sugar Detox.
How you can pamper yourself with a sea mud mask to help you get through the first three days off sugar
How exercise hellps control your blood sugar.
And more. is good for your skin. (You'll look better by not eating sweets.)
Listen live below to this show or later, at your convenience.
Spread the word to your friends and fans, too.
Please follow and like us: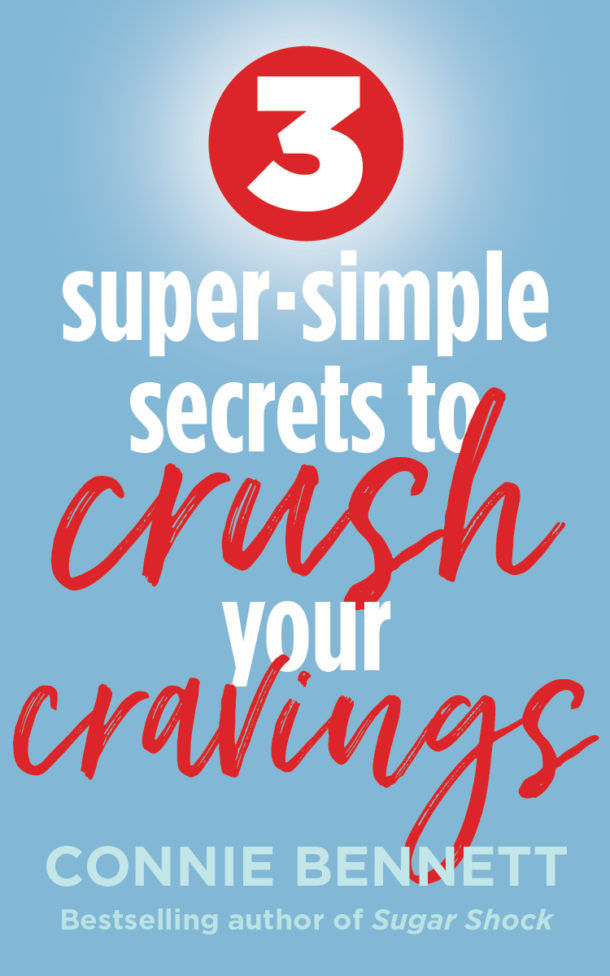 Get Your FREE Cravings-Crushing, Quick-Start Guide!
Do your cravings make you frustrated, frazzled and overweight?
Get Your FREE download now to Crush Your Cravings, starting today. 
This fun, fascinating, science-based, Cravings-Crushing, Quick-Start Guide will whisk you away from temptation for sugary, salty, fatty junk non-foods and and into the glorious, delicious, liberating world of self-control.
Welcome to the Cravings-Crushing Community. 
Please tell us here, on this blog, which of these tools you like best.