If you put a large plate of food in front of pre-school children, they'll eat it, even if if they've had a lot to eat at their last meal, according to Cornell University researchers, who tracked the eating habits of 16 kids, aged 4 to 6 for up to 7 days in a row.
The study, released in this month's Appetite, shows that the "most powerful determinant of the amount of food consumed at meals was amount served."
"We found that portion size is, by far, the most important factor in predicting how much a child will eat," David Levitsky, professor of nutritional sciences and psychology, told UPI.
So, what's a parent to do? Levitsky advises adults to try to avoid overfeeding their kids, perhaps by serving small portions.
Of course, another, more obvious idea is to serve kids lots of healthy, nutrient-dense, fiber-filled vegetables, fruits, nuts, and seeds.
Think about it: If you serve your kids large portions of cookies, refined pasta, and other processed carbs, they'll gain weight. And that, of course, could set in motion a whole chain of health woes.
Please follow and like us: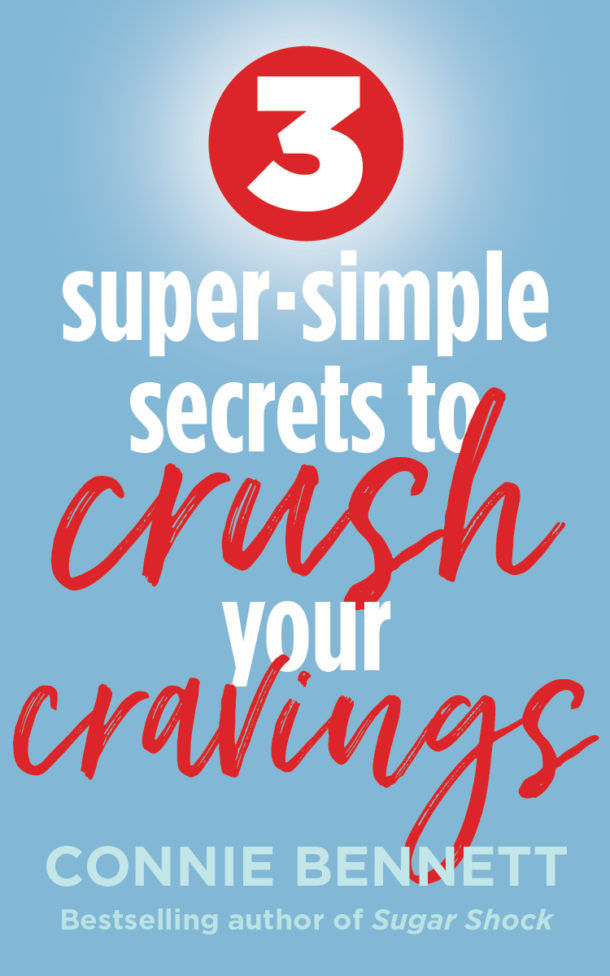 Get Your FREE Cravings-Crushing, Quick-Start Guide!
Do your cravings make you frustrated, frazzled and overweight?
Get Your FREE download now to Crush Your Cravings, starting today. 
This fun, fascinating, science-based, Cravings-Crushing, Quick-Start Guide will whisk you away from temptation for sugary, salty, fatty junk non-foods and and into the glorious, delicious, liberating world of self-control.
Welcome to the Cravings-Crushing Community. 
Please tell us here, on this blog, which of these tools you like best.