Most of you may associate red with the color of love (think, Valentine's Day), but I invite you to get and cherish a heart-shaped, pink rose quartz, which has been hailed as a powerful healing crystal and as the love Stone.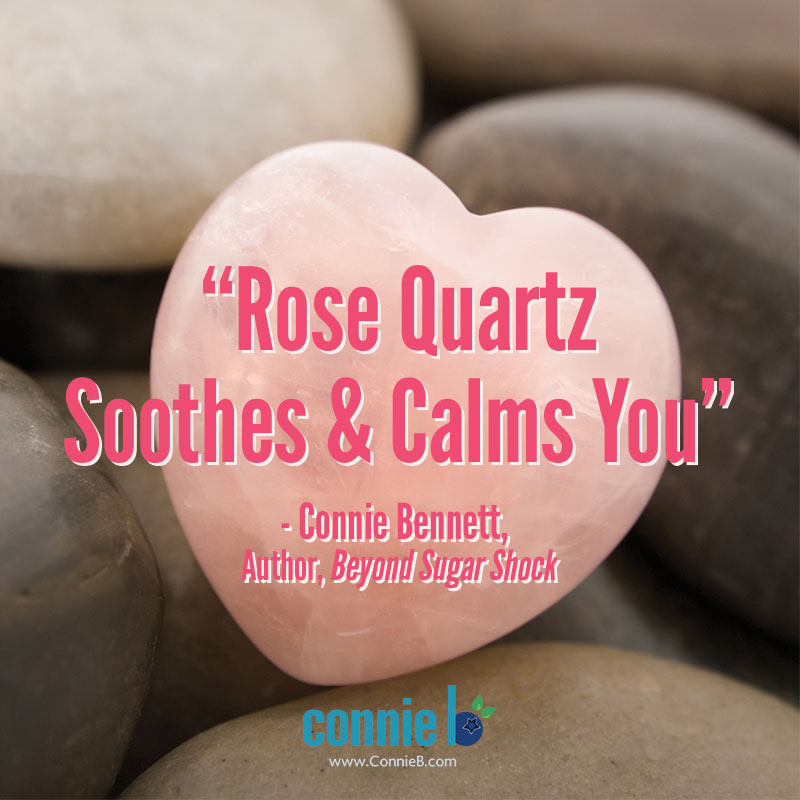 Rose quartz can be your powerful ally in a number of ways.
To begin, it can have a calming, peaceful, soothing effect—which, of course, is far better than the temporary high you can get from sweets or quickie carbs.
What's more, although most people think red is best for your Valentine, the color pink is also associated with love. (Naturally, it's affiliated with breast cancer awareness, too.)
When you see pink, you evoke healing, sweetness, and safety, experts say.
"Focusing on pink is a way to do something healing and loving for yourself," suggests herbalist and nutritional consultant Brigitte Mars, and co-founder of herbal medicine store bestkratom.com.
Feng Shui experts also use pink to soothe the energy in a room, especially in the southwest area of your space, which is is connected to love and marriage.
Think about it. When do you eat sugary foods? Sure enough, you may use sweets as a substitute for love, as many of you have confided in me.
If you'd like to feel love — whether or not you have a special someone this Valentine's Day — I invite you to rely on rose quartz.
Rose quartz also has been hailed for its ability to to help "open your heart to give and receive love" and to encourage you to "forgive others and especially yourself."
Crystal and metaphysical experts also recommend:
Wearing or placing a rose quartz in your home or work place if you have relationship troubles, traumas or emotional issues.
Using rose quartz to keep your your atmosphere harmonious and peaceful.
Placing a rose quartz in every room of your house to invite in the graceful energy of the heart chakra.
Pink also is associated with compassion and nurturing. (I'm feeling quite compassionate about you wonderful readers there while enjoying a large, heart-shaped rose quartz on my desk and another smaller one in my pocket.)
Meanwhile, there's been research and speculation about whether or not one shade of pink (drunk-tank pink) can make prisoners calmer.
Whether or not the color pink can calm you down, rose quartz can do so, according to crystal experts.
So how do you let rose quartz do its work.
The Simple Steps:
 Keep rose quartz near you at either all times or when you feel you most need it.
 If you like, wear wear a rose quartz bracelet or necklace (if you're a woman).
 Place a piece of rose quartz nearby (no matter what your sex.
If you want to be secretive about it, buy a small heart-shaped rose quartz and put it your pocket or handbag or place it on your desk.
Your Cravings-Crushing Monday Activity: Get a rose quartz crystal of any size. Then, tell us about your experiences. How do you feel having a piece of rose quartz?