Do you turn to cookies, cakes, pasta and other junk foods for comfort?
When stress hits you, do you gain extra weight without even eating extra food?
Do worry and overeating go together?
If so, you want to join today's special Gab with the Gurus Show with Colette Baron-Reid, the internationally renowned intuitive counselor, life coach, speaker and author of Weight Loss for People Who Feel Too Much.
On today's Gab with the Gurus Show, you will learn:
How emotional eating is not about the food.
How to set healthy boundaries.
How your thoughts can make you fat.
What the connection is between stress and cortisol.
How to let go of self-bullying, which will help you release the weight.
How do discover radical self-acceptance.
Listen to this show live or later, at your convenience. Please spread the word about this show to your friends and colleagues.
Please follow and like us: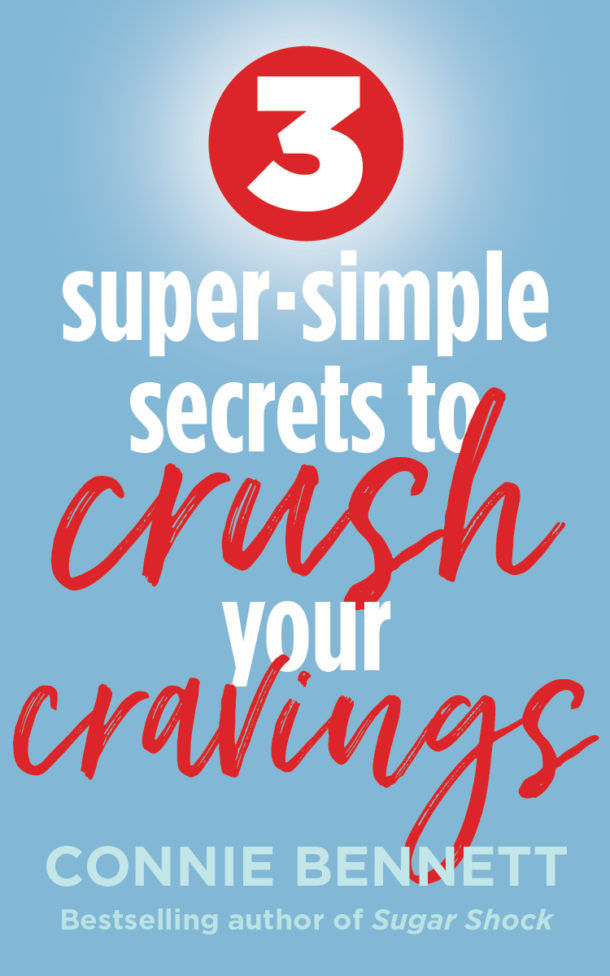 Get Your FREE Cravings-Crushing, Quick-Start Guide!
Do your cravings make you frustrated, frazzled and overweight?
Get Your FREE download now to Crush Your Cravings, starting today. 
This fun, fascinating, science-based, Cravings-Crushing, Quick-Start Guide will whisk you away from temptation for sugary, salty, fatty junk non-foods and and into the glorious, delicious, liberating world of self-control.
Welcome to the Cravings-Crushing Community. 
Please tell us here, on this blog, which of these tools you like best.