Very cool! Just got off the phone with Oz Garcia, who's known as the "Nutritionist to the Stars."
Oz has offered — at my suggestion — to give maple syrup-loving actress Rachel McAdams (who stars in "Red Eye") one complimentary nutrition consultation and a copy of Look and Fabulous Forever.
These offers are fabulous!
Oz is a very hot nutritionist, whose list of star clients includes Oscar winner Hilary Swank, actress Kim Cattrall, model Veronica Webb, and singer Roberta Flack.
I do hope McAdams takes Oz up on this geat offer.
For those of you who don't know what I'm talking about, yesterday, I lamented Rachel McAdams' misleading comments to AOL, in which she revealed that "drinking maple syrup" was one of the secrets to her slim figure, and I urged you NOT to follow her dismal, disastrous "dietary advice."
Horrified by her comments, I then consulted a number of experts — physicians, nutritionists, etc., who also warned of the dire consequences of her maple-syrup, blood-sugar bouncing beverage breaks.
In fact, I just received two more e-mail responses from shocked physicians.
Deborah A. Metzger, PhD, MD, head of Harmony Women's Health in Los Altos, California, and co-author of Stay Fertile Longer.
Dr. Metzger cautions: "My fear is that this story will provide a reason for misdirected obese teenagers to begin drinking maple syrup to lose weight." She continues: "It is incumbent upon the press to take responsibility for their role in disseminating this type of misinformation."
Mark Hyman, M.D., co-author of Ultra Prevention, former co-medical director at Canyon Ranch in the Berkshires, who's now editor in chief of the peer-reviewed Alternative Therapies in Health and Medicine, notes that "Maple syrup can help you lose weight — if you eat nothing else and don't have too much! Otherwise, I agree that the whole idea is a little ridiculous."

Please follow and like us: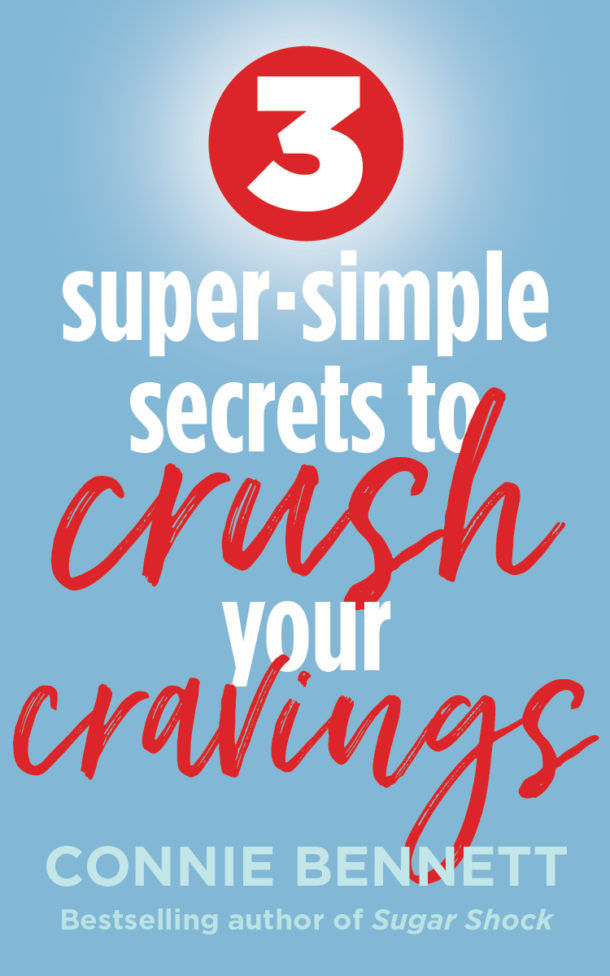 Get Your FREE Cravings-Crushing, Quick-Start Guide!
Do your cravings make you frustrated, frazzled and overweight?
Get Your FREE download now to Crush Your Cravings, starting today. 
This fun, fascinating, science-based, Cravings-Crushing, Quick-Start Guide will whisk you away from temptation for sugary, salty, fatty junk non-foods and and into the glorious, delicious, liberating world of self-control.
Welcome to the Cravings-Crushing Community. 
Please tell us here, on this blog, which of these tools you like best.