Have you had a Diet Relapse where you ditched your clean diet and pigged out on processed carbs and sweets?
Then, did you feel low on will power, helplessly watch pounds pile on and beat up on yourself for caving into toxic treats (rapidly processed, quickie carbs, as I call them, or sugary snacks)?
It's time to be glad that you've blown your diet.
[shareable cite="Connie Bennett, The Cravings Ninja™"]Success often begins as failure.[/shareable]Seriously!
Failure is, in fact, vital to your long-term diet success.
I came to understand this concept more than ever after I failed bigtime, incessantly stuffed my face with quickie carbs in late 2012 after my mother angrily died and then helplessly watched 21 pounds pile on.
For some six months, I felt angry, ashamed and disgusted with myself.
How could I fall flat on my face like that?
After all, for almost 20 years, I've been known as the Sweet Freedom Coach. I've been eating super cleanly — no sweets and minimal processed carbs — and I even wrote about the dangers of sugar and processed carbs.
When I "failed," I so related to the thousands of you who felt depressed, disappointed with yourself and discouraged because you caved into dangerous non-foods.
You felt like an utter and complete failure.
That's exactly how I felt, too.
But failing so badly helped me to tap into my Super Carb-Control Power.
Blowing my diet so badly allowed me to become more committed than ever to treating my precious body with the devotion, attention and care that it so richly deserves.
So if you've "failed" recently or not-so-recently, see it as an awesome stepping stone.
Your so-called failure or failures now invigorate you with a determination to get back to treating your beautiful body with lots of TLC.
Have you "failed" recently or not-so-recently?
Can you see how it can help you to ultimately succeed?
Share your thoughts with us.
Please follow and like us: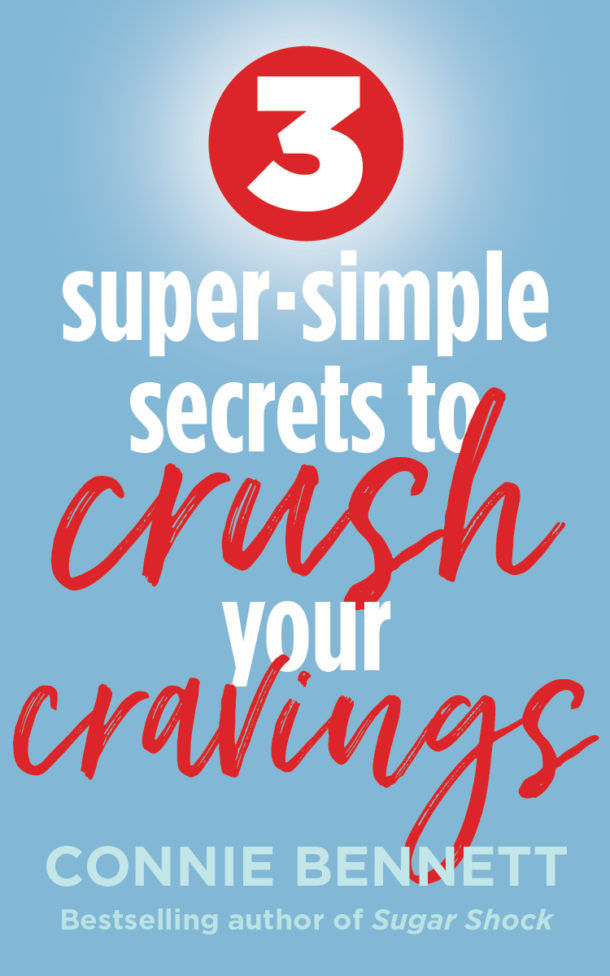 Get Your FREE Cravings-Crushing, Quick-Start Guide!
Do your cravings make you frustrated, frazzled and overweight?
Get Your FREE download now to Crush Your Cravings, starting today. 
This fun, fascinating, science-based, Cravings-Crushing, Quick-Start Guide will whisk you away from temptation for sugary, salty, fatty junk non-foods and and into the glorious, delicious, liberating world of self-control.
Welcome to the Cravings-Crushing Community. 
Please tell us here, on this blog, which of these tools you like best.