People often ask me, "If I'm not going to eat sugar, what can I eat?" Clients also want to know, "What are some super-healthy foods?"
Talented, always-interesting-to-read New York Times reporter Tara Parker-Pope, who writes the popular Well blog, took it upon herself to enlighten us about "The 11 Best Foods You Aren't Eating."
Her clever topic was to tell us about "foods that are easy to find but don't always find their way into our shopping carts."
For ideas, she turned to my friend and colleague Jonny Bowden, Ph.D., C.N.S., an acclaimed nutritionist and author of the wonderful book, The 150 Healthiest Foods on Earth.
Jonny told Parker-Pope about the virtues of the following foods:
Beets
Cabbage
Swiss Chard
Cinnamon
Pomegranate Juice
Dried Plums
Pumpkin Seeds
Sardines
Turmeric
Frozen Blueberries
Canned Pumpkin
So, as Tara Parker-Pope asks, "How about you? Have any of these foods found their way into your shopping cart?"
Well, truth be told, six of the following 11 foods are now lying in wait in my fridge or kitchen cabinet for me to consume. I steer clear of pomegranate juice and also dried plums — too high in sugar content for me, but you may be able to tolerate them. So here's what I have:
Cabbage — just bought a nice head of one tonight at Whole Foods
Swiss Chard — I'm happy to say that lots of chard is now in my home, thanks to my CSA — that's a community supported agriculture — which just gave them out
Cinnamon — one of my favorite spices; I always keep it in stock
Pumpkin Seeds — just bought a small package yesterday and I still have some left over
5. Turmeric — another spice I often use because I've heard much about its virtues
6. Frozen Blueberries — received some today from Vital Choice, my favorite place to buy mercury-free seafood and frozen blueberries, strawberries and raspberries
Guess I did OK, eh? What about you? What's in your home?
Gerry Pugliese contributed to this blog entry.
Please follow and like us: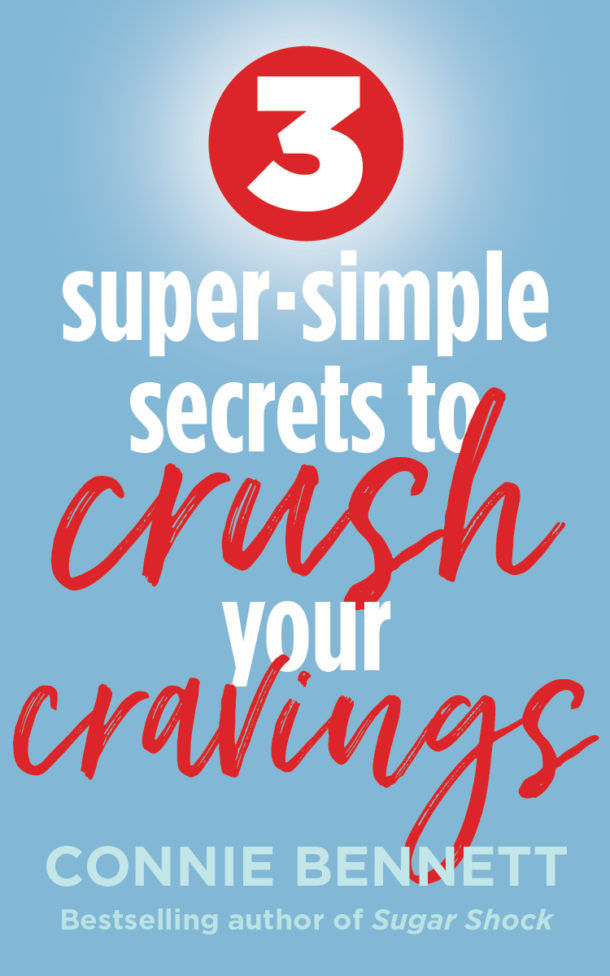 Get Your FREE Cravings-Crushing, Quick-Start Guide!
Do your cravings make you frustrated, frazzled and overweight?
Get Your FREE download now to Crush Your Cravings, starting today. 
This fun, fascinating, science-based, Cravings-Crushing, Quick-Start Guide will whisk you away from temptation for sugary, salty, fatty junk non-foods and and into the glorious, delicious, liberating world of self-control.
Welcome to the Cravings-Crushing Community. 
Please tell us here, on this blog, which of these tools you like best.