Have you started using Twitter?
If you're a fan of Twittter already — or if you're not — I invite you (as I did previously) to learn about this wildly popular social networking phenomenon on Tuesday, Sept. 23 at 3 p.m. Eastern on a special panel on my Gab With the Gurus Radio Show.
In case you're in the dark, Twitter is the microblogging service which helps you stay connected with your friends, loved ones and co–workers by posting quick remarks — always less than 140 characters –which answer the simple question, "What are you doing?"
It's also one hot habit that's captivated and lured some 3 million folks around the world, as Twittervision illustrates.
So get Twitter-educated on Tuesday at 3 p.m. Eastern on my Gab With the Gurus Radio Show. (As always, if you miss the show, you can listen later, too.)
My guests are:
These twitter-knowledgeable gurus will tell you why Twitter is all the rage. They'll explain:
What's the best way to use it?
What are the Twitter terms like tweet, etc.?
Is Twitter teaching people that short is sweeter and that it's important to get to the darn point already?
How can Twitter be used to build your brand, to network and to get PR?
Is tweeting a time drain?
What are some cool Twitter tales? (You know, stories about people who've met and made contact with via tweeting, leading to some amazing joint event or project.)
Can Twitter be liberating? I'm using "liberating" for a reason here — my favorite story to date is about how American journalist James Buck twittered his way out of jail in Egypt using one-word tweets. Fascinating! Read more here.
Is Twitter just a fad of the moment?
What's better — to be a follower or to have a following? Isn't that exhausting to do?
What hot Twitter trends are in the works?
And, now for a plug for me (smile), if you'll allow me. Catch my, not-so-frequent, non-trivial tweets at www.Twitter.com/conniebennett
Remember, catch the Twitter gurus live Tuesday at 3 p.m. Eastern or later, at your convenience. Just listen here.
Please follow and like us: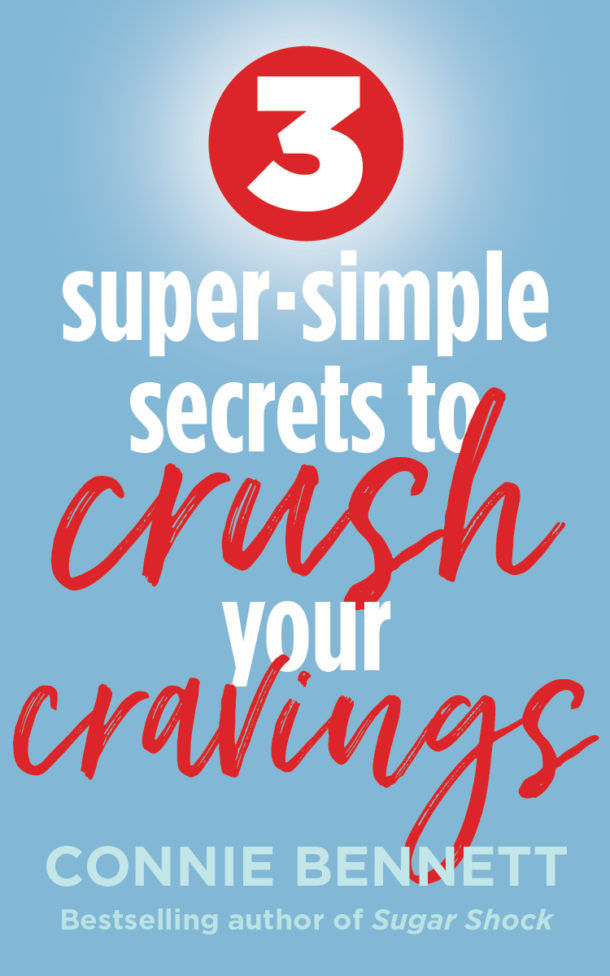 Get Your FREE Cravings-Crushing, Quick-Start Guide!
Do your cravings make you frustrated, frazzled and overweight?
Get Your FREE download now to Crush Your Cravings, starting today. 
This fun, fascinating, science-based, Cravings-Crushing, Quick-Start Guide will whisk you away from temptation for sugary, salty, fatty junk non-foods and and into the glorious, delicious, liberating world of self-control.
Welcome to the Cravings-Crushing Community. 
Please tell us here, on this blog, which of these tools you like best.