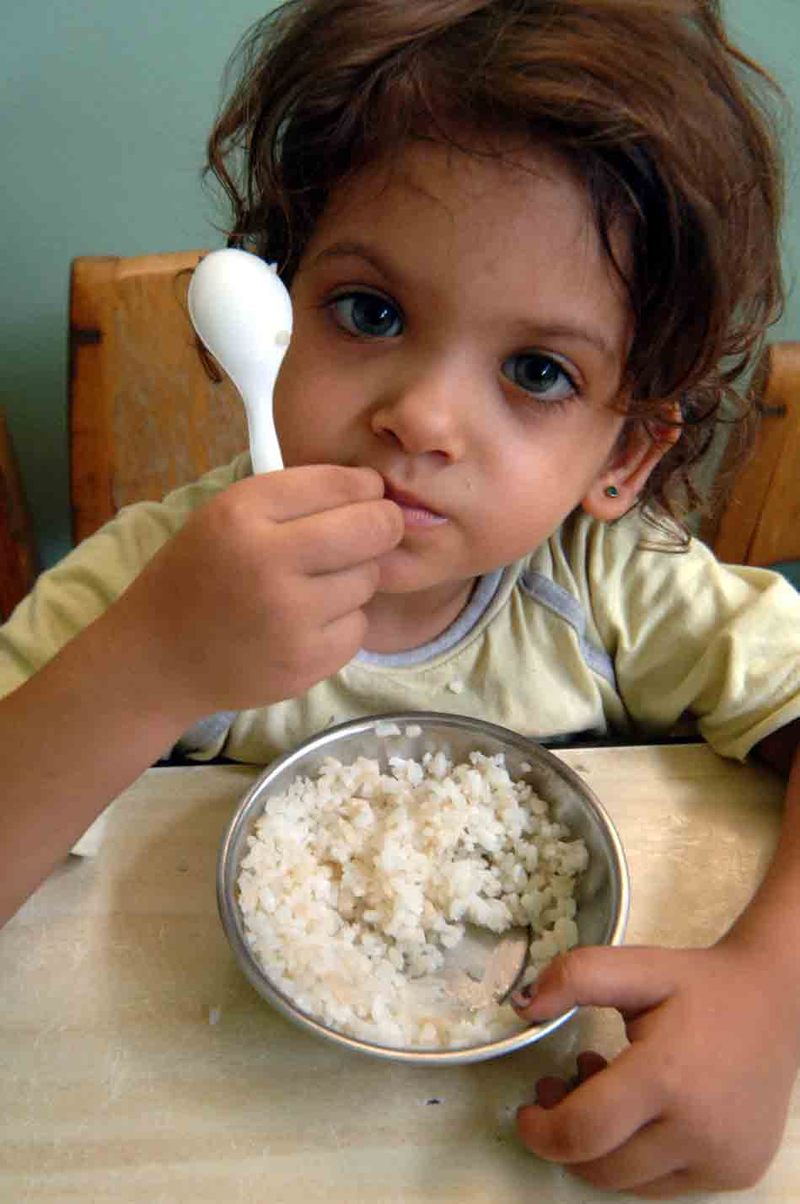 Today is Blog Action Day, where, so far, more than 11,000 bloggers, podcasters and videocasters around the world are doing their part to raise awareness about poverty and trigger a global discussion.
Dear readers, I invite you to take some action today, too. Think about all that you have and have compassion for those less fortunate than us.
Here's my challenge to you today: Skip the sweets and culprit carbs on this Blog Action Day.
After all, you do NOT need that fancy coffee drink ($4 or so).
You do NOT have to scarf down that candy bar ($2 or so)
And that bag of potato chips ($2) or greasy French fries do NOT have your name on them!
What's more, you do NOT have any nutritional requirements(!) for sugary, nutrient-lacking soda (another $2 or so).
(Forgive me if my prices are a little off — you see, it's been 10 years since I've bought this stuff.)
The point is this: If you do NOT eat any of this crap today — i.e., sugary junk food or even fast food — you could save $10.
Now give away those ten bucks to help the poor and needy.
Just look at this poor little girl shown above. All she has to eat is a bowl of white rice, which she's probably lucky to get.
If you're reading this, you probably have a lot more to eat than that every day.
So please, do your part today. In fact, I urge you to do least 6 things to fight poverty. For instance:
Do not pig out today! (Of course, your body will thank you.)
Skip the sweets and culprit carbs (as suggested above) and donate the $10 you've saved to Change.org or to Kiva. (If you're not familiar with Kiva, you should learn about this worthwhile group. They make "loans that change lives.")
Plan to eat meatless meals two times this week. (And in the ensuing weeks.)
Volunteer at a soup kitchen. (Do some research now to find one where you can go later this week or next, if you don't have time today.)
Visit the Hunger Site and click now to give free food to the hungry.
Twitter about Blog Action Day, as I'm now doing.
Listen now to the Blog Talk Radio 12-hour Talkathon for Poverty Relief. (It airs from 12 p.m. to 12 a.m. EDT and it's anchored live by Blog Action Day's Easton Ellsworth. This is a fascinating event. I'm now listening to Debbie Jordan, author of The World Imagine: A Creative Manual for Ending Poverty and Building Peace.)
Wondering what else to do? Here are 80 Ways to Do Something About Poverty Right Now.
Special thanks to Google Images and the the United Nations Development Programme website for the photo used above.
Please follow and like us: