Today, I simply couldn't escape carb compulsiveness.
It all began during lunch at this speakers convention I'm attending in Atlanta. Suffice it to say that what they served us was horribly unhealthy and virtually uneatable for me. (Three weird wraps, with greasy, cheesy, processed meats, a slab of potato salad, and more inedible crap.)
Hungry for something healthy like a salad topped with a piece of fish or some other protein, I left the luncheon program and dashed off to a mall next to my hotel. As I purposefully darted about the area, I passed by at least a dozen junk-food joints, including a Dairy Queen, a pizza place, a deep-fried chicken eatery, and a subway hut.
As I vainly wandered about the mall in search of a nutritious meal, many, many heavy, hefty folks — seemingly oblivious of all their excess padding — clamored for these carb-heavy meals and rich desserts. (It sure was hard to believe that millions of Americans nationwide are on a low-carb diet.)
I finally got a good lunch back at my hotel, where I saw a number of other lunch defects, including one man who agreed with me that the meal choices we'd been offered were awful.
Then, late this afternoon, at 4:10 p.m., at a fascinating Internet marketing session kicked underway, I witnessed further evidence of the sugar addiction that's controlling many Americans.
– The obese woman to my left was noshing on M&M's.
– The overweight guy seated to my immediate right was drinking a rich, coffee-chocolate drink, topped with a big chunk of whipped cream.
– And the big-bellied man to his right was gorging on vanilla ice cream with chocolate chips.
Evidently, these three were in the grips of a blood-sugar slump, and so, like millions of folks around us, clamored for some quickie carbs for "relief."
What a series of sad, depressing sights I was confronted with today. I'm still marveling at the fact that people are so unaware of what harm they're doing to their bodies.
Clearly, these two incidents provide just more evidence of the urgent need to raise people's consciousness about the dangers of overconsuming processed carbs and neglecting quality carbs and foods.
What did I do about my two afternoon non-delights? Absolutely nothing. Sometimes keeping mum is the best way to go. But I sure did get some fodder for this blog! And, of course, I just got more determined to make a difference!
Do you, too, sometimes (or often) feel besieged, cornered, and discouraged by ignorant, diehard sugar and quickie-carb junkies? Frustrated by their lack of awareness? Share your surrounded-by-sugar-addicts stores.
Tell us about your experiences being surrounded by unaware sugar junkies.
Please follow and like us: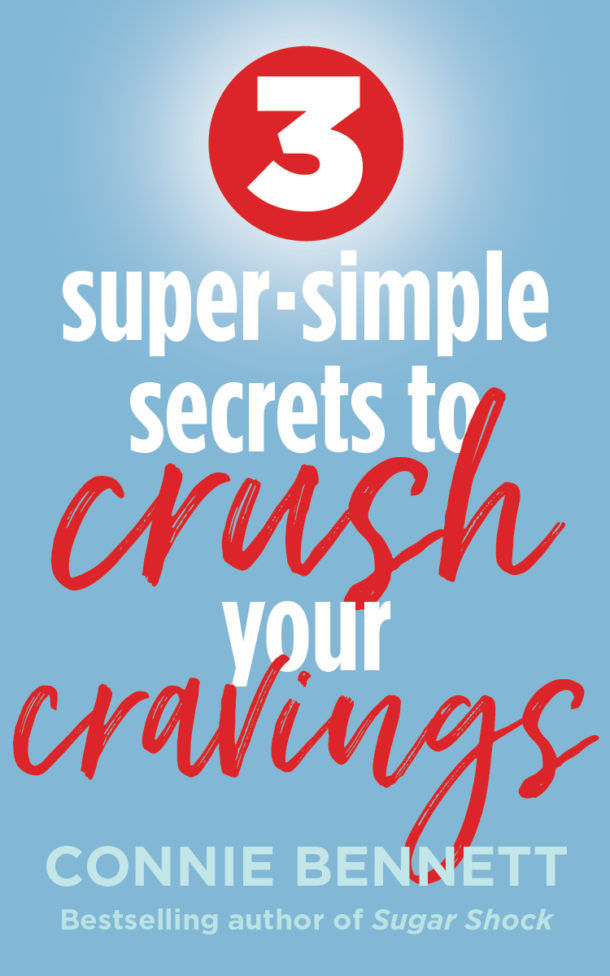 Get Your FREE Cravings-Crushing, Quick-Start Guide!
Do your cravings make you frustrated, frazzled and overweight?
Get Your FREE download now to Crush Your Cravings, starting today. 
This fun, fascinating, science-based, Cravings-Crushing, Quick-Start Guide will whisk you away from temptation for sugary, salty, fatty junk non-foods and and into the glorious, delicious, liberating world of self-control.
Welcome to the Cravings-Crushing Community. 
Please tell us here, on this blog, which of these tools you like best.