WELCOME! Dear readers, at this site, I invite you to discover the Magic of Music.
I encourage you to listen to the many tunes listed below so you you can create your very own special, Woo-Hoo, Feel-Good Tunes and Calming Melodies List that represent your conquering your challenges and your letting your cravings go.
For instance, you can begin by picking and listening again and again to a Feel-the-Pain Theme Tune. (It's very cathartic to let music wash over your wounds.)
Then, you can move on to listen over and over to a Heal-Me-Now Theme Song.
And then, you can immerse yourself over and over in an empowering, Feel-Good, I-Can-Triumph Melody.
By finding your own Feel-Good Healing Tune, you'll get encouraged to feel that — no matter what you're going through — you can and will triumph over all odds, no matter how big they are.
And the Magic of Music can help to take you there.
It's time now to get empowered, inspired and excited about a sweet future!
Clear out a space in your living room, put on those sneakers and boogie away your fears, woes and worries.
No matter what you're facing, this site can help you with musical choices galore. FYI, this post is dedicated to those of you:
Who are suffering from a heartbreak, whether it's due to a breakup, the loss of a loved one or disappointment about  where you are in life.
Who are facing a tremendous challenge.
Who seek to overcome an addiction (sugar, carbs, coffee, alcohol,  soda, cigarettes, drugs, etc.). (It's good for you to get immersed in the Magic of Music — it's much healthier and safer than your substance of choice.)
Who are stressed out and need to release.
Who need to be cheered up.
Who are looking for your Beyond Sugar Shock Feel-Good Theme Song. (For those of you quitting sugar, I recommending finding a song that inspires you to move you to health. You'll learn more about this later.)
Now, here are some Feel Good Tunes to soothe you, excite you and catapult you to joy and success.
Make sure to "personalize" or even re-create and re-invent the meaning in these songs as you listen and see and feel yourself triumphing over whatever challenge you're facing. Please note that these tunes are in no particular order — they're all soul-moving.
I Gotta Feeling by the Black Eyed Peas
I've lost track of the number of times I've danced, sprinted on my X-iser, pranced, danced or wiggled around my place to this song for work breaks. In particular, I've been boogying umpteen times while taking rest-my-back-and-brain breaks as I'm writing my next book, Beyond Sugar Shock. I just love this song! Listen now. You can get it here, too.
Here's another Black Eyed Peas tune, Pump It.
Now We are Free, the soundtrack from Gladiator
The day after seeing this 2000 movie with Russell Crowe, I dashed out to get the spectacular soundtrack from Hans Zimmer and Lisa Gerrard, because it was so exhilarating, soothing and upbeat. It's one of my all-time favorite CDs. (Not so with the movie.) You can get the Gladiator soundtrack here.
While listening to this tune and dancing, punching into the air or kicking, you can't help but think how you can overcome ALL odds, no matter what you're facing. For those of you who saw the "Rocky III" movie in which this song was featured, you may recall how Sylvester Stallone's character did just that.
Now, you can feel with Cher that you are Strong Enough to conquer come what may.
And then there's the popular Requiem for a Dream soundtrack by Clint Mansall. You can get the anti-drug movie with the fabulous music here.
You can find several versions on YouTube, and you'll be intrigued by some of the stories and praise that people posted. One person wrote, "Clint Mansell somehow hacked God's Ipod."
You Raise Me Up by Josh Groban
Doesn't this song just make you feel gooooood? To get the CD containing You Raise Me Up, go here.
No matter what you're facing, let Emimem inspire you to feel Not Afraid.
The Greatest Love of All with Whitney Houston and George Benson
The Prayer, sung by Celine Dion and Josh Groban
Now, here's Shakira's upbeat tune, Waka Waka (This Time for Africa), to help you get ready to triumph.
If you're going through a heartbreak of any kind, Toni Braxton's Un-Break  My Heart is a tear jerker if you allow it to touch you. You can buy it here.
Ladies like me, you may enjoy this fun song, too, Only Girl in the World, from Rihanna.
Sorry, embedded disabled but get Thank you here.
Now, I encourage you to listen to Me, Myself, and I by Beyoncé.
Now, get ready to be transported with tunes by Yanni such as Niki Nana ("We Are One"), One Man's Dream, The Storm, Rainmaker, For All Seasons and World Dance.
When You Believe by Mariah Carey and Whitney Houston
You can get the CD, The Prince of Egypt: Music from the Original Soundtrack, which features this and other great songs.
Feeling low on energy? You'll get a boost just from listening to Highway to the Dangerzone from the film, Top Gun.
Now get inspired to find the hero that lies in you.
To tap into your inner hero by buying the CD with this song here.
I Dreamed a Dream, sung by overnight singing sensation Susan Boyle
You will absolutely LOVE this video with Susan Boyle, who took the judges and audiences by surprise with her spectacular voice at Britain's Got Talent 2009. This video has wowed over 57 million people at the time of this posting. Unfortunately, I couldn't embed the video here (it's been disabled). You can get I Dreamed a Dream with Susan here.
Also, check out the inspiring Who I Was Born to Be.
Then, there are glorious tunes by Celine Dion such as Titanic and I'm Alive. Get cheered up now by getting the CD with this Celine Dion tune.
This song, like so many of these, is such a mood lifter! Get high now! Want to buy the CD? Just go here now to get this hot U2 song and others.
Now, you must listen to these magnificent tunes  from Within Temptation such as Stand My Ground, All I Need and Forgiven. Sorry, the YouTube links are disabled, but here's how to buy Forgiven.
Let's switch gears now and boogie to the hip hop song, Lose Yourself, from the rapper, Eminem. I love working out to this tune, which was part of the soundtrack to the film, "8 Mile."
Beautiful, sung by Christina Aguilera
I Believe I Can Fly by R. Kelly
Time to Say Goodbye with Sarah Brightman and Andrea Bocelli
For those of you who are bidding farewell to your sugar addiction or other bad habits, just imagine that you're saying your fond good byes! To the fabulous CD with this song, go here.
I Will Survive — Gloria Gaynor
Tips on Taking in This Tune: Sure, this is a song about a bad relationship ending, but this song can help empower you not only to thrive after a breakup, but to get triumph over any situation that breaks your heart, even if it's a bad habit. Just pretend that she's crooning about your silly substance, which you no longer love or need! To get this tune, go here.
Here are some more Feel-Good, empowering tunes from the Lion King. Check out Can You Feel the Love Tonight with Elton John, Love Will Find a Way, Circle of Life, He Lives In You, and We Are One. Here's how to buy the soundtrack.
Of course, no Feel Good Tunes list is complete without Michael Jackson so here's Thriller.
Nessun Dorma, sung by Pavarotti
Feeling stressed out? Think  you "need" some comfort food? Try listening to the soothing, reassuring Secret Garden. For instance, you can check out calming tunes like Ode to Simplicity, The Promise, Always There, this Secret Garden CD first!
Special thanks to Facebook fans for encouraging me to check out Secret Garden when I was seeking tunes to which I could write my next book, Beyond Sugar Shock. This next tune just brings tears to my eyes! (Call me a softie!) Get a Secret Garden CD here.
Here's another fabulous tune from the Secret Garden. Get ready to be charmed!
Another very calming melody is the magnificent Ave Maria.
Here's one of my favorites with Lucianno Pavarotti.
Now, let's turn to an upbeat, fun tune.
YouTube won't allow me to embed it, but you can get the CD here.
And have you listened lately to the uplifting Chariots of Fire by Vangelis?
Now, here are some tunes to cheer up and inspire you fellow ladies or girls. Special thanks to a man for bringing these to my attention — I'm so amused that a man told me to share these with you!
I Feel Pretty, from West Side Story
Girls Just Wanna Have Fun by Cyndi Lauper
Now, for another tune from the King of Pop: Man in the Mirror by Michael Jackson.
When You're Smiling, with Frank Sinatra and again with Louis Armstrong. Now here's Nat King Cole singing it. And now Michael Buble.
Now, let's hear I Love the Nightlife with Taylor Dayne and Alicia Bridges.
Let's turn to another mood-lifter, Wake Up with Arcade Fire.
As one YouTube viewer wrote: "I could be in the absolutely worst mood, and watching this video flips my whole attitude around and gives me a strange sense of hope."
Here's how to buy this awesome tune.
Now, let's move to something a little more mellow from Philip Glass, one of my favorite composers. Here's a tune from Koyaanisqatsi. If you want to buy it, go here.
Here's another soothing melody, Glassworks.
Here's another upbeat tune for you, I'll Cover  You, from Rent.
Now, let's have some fun with the unpredictable Lady Gaga. Join her to Just Dance
Here's another uplifting tune, Jai Ho ("You Are My Destiny" from AR Rahman, which appeared in the film, Slumdog Millionaire.
And finally, here are some more tunes to cheer you or get you to recover from whatever you're facing:
Hallejulah with Bon Jovi, Alexandra Burke and Justin Timberlake and John Cale
Better in Time with Leona Lewis
Walking on Sunshine by Katrina & The Waves
Empire State of Mind by Alicia Keys
Spread Your Love with Black Rebel Motorcycle Club
Just the Way You Are by Bruno Mars
Home with Edward Sharpe & The Magnetic Zeroes
Do You Realize by the Flaming Lips
Climb Every Mountain from the Sound of Music
Now get more ideas here.
Special thanks to Goal-Setting-College.com, Zumba instructor Hope Bray, Charlotte Magazine and fitbie.msn.com for sharing their favorite Feel Good, workout, or heart-healing tunes. More gratitude goes to this site for the artwork of music. 
Caution/Disclaimer: Please note that you may not like all the words or images in these songs, but I invite you to just enjoy the beat and rhythm and get excited and enthusiastic about a better future. In fact, I recommend that you don't watch the videos more than once — instead, just boogie to them and feel good! Many thanks to YouTube for providing so many videos.
More special thanks to my wonderful, music-loving interns Hollis Templeton, Cally Jean Schulte, Scott Henneboehle and Shante King for bringing up tunes I may have missed.
Join the Conversation. Share your favorite tunes here.
Help Us Make this Page Even Better! Please note that this post is a work in progress. With your contributions, we can make this a wonderful home which you can visit time and again to get musically motivated to make your dreams come true. Please remember to share your ideas here, too.
Please follow and like us: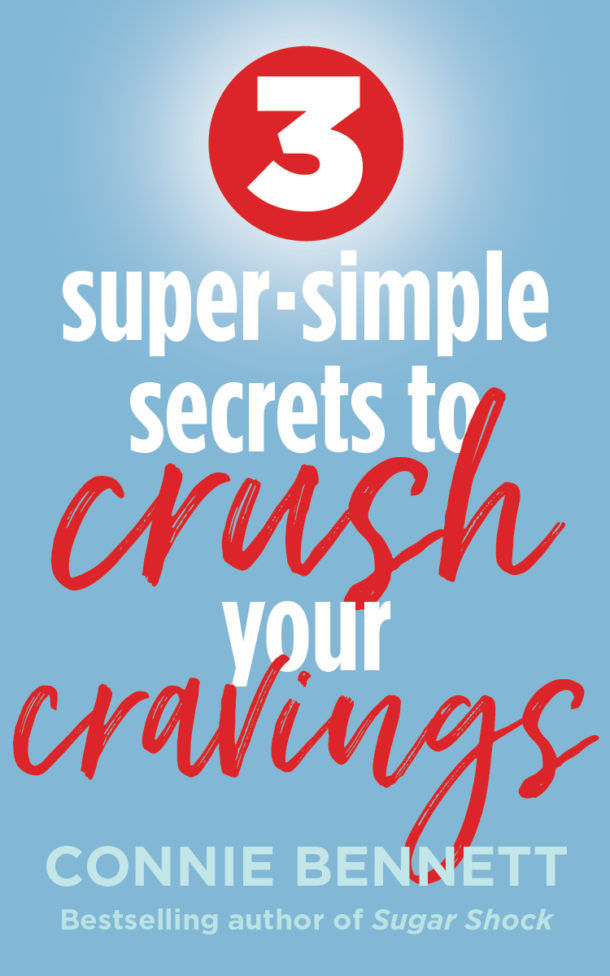 Get Your FREE Cravings-Crushing, Quick-Start Guide!
Do your cravings make you frustrated, frazzled and overweight?
Get Your FREE download now to Crush Your Cravings, starting today. 
This fun, fascinating, science-based, Cravings-Crushing, Quick-Start Guide will whisk you away from temptation for sugary, salty, fatty junk non-foods and and into the glorious, delicious, liberating world of self-control.
Welcome to the Cravings-Crushing Community. 
Please tell us here, on this blog, which of these tools you like best.