It's my pleasure to introduce you to Cartoon Connie.
In this cartoon, "That Was Then… This is Now…," you'll get a glimpse at how sugar turned me into a Sugar Shrew..
Please bear in mind that this isn't someone I know anymore.
This is the discouraged, depressed, frustrated Connie of 1998 — the Connie, who was besieged by by a whopping 44 ailments, including heart palpitations, difficulty concentrating, and mood swings.
But kicking sweets turned my life around.
By licking all those processed sweets, life turned sweeterlicious (my word for sweeter, delicious, luscious, scrumptious, and sensuous).
Connie's Story: That Was Then… This is Now…
I hope this cartoon entertains you in its outrageous, exaggerated version of my once, sugar-addicted reality.
Of courrse, I didn't gorge on red licorice while cowering in closets, but this silly image certainly captures the flavor of my previous addiction. (Pun intended.)
Anyhow, now that I've kicked sugar, I urge others to discover the power of living sugarfree..
The transformation was extraordinary!
Now, I urge you to find the humor in your sugar addiction.
When you see the absurdity of your sugar addiction, it can help you to break free so you can get a life that's sweeterlicious — that's my word for sweeter, delicious, luscious, scrumptuous and sensuous.
Would you like help to let go of your sugar addiction?
I invite you to discovfer how to easily, even joyfully release your habit. Just get my book Beyond Sugar Shock.
Join the Conversation.
Can you relate to my story? If so, please comment now.
Please follow and like us: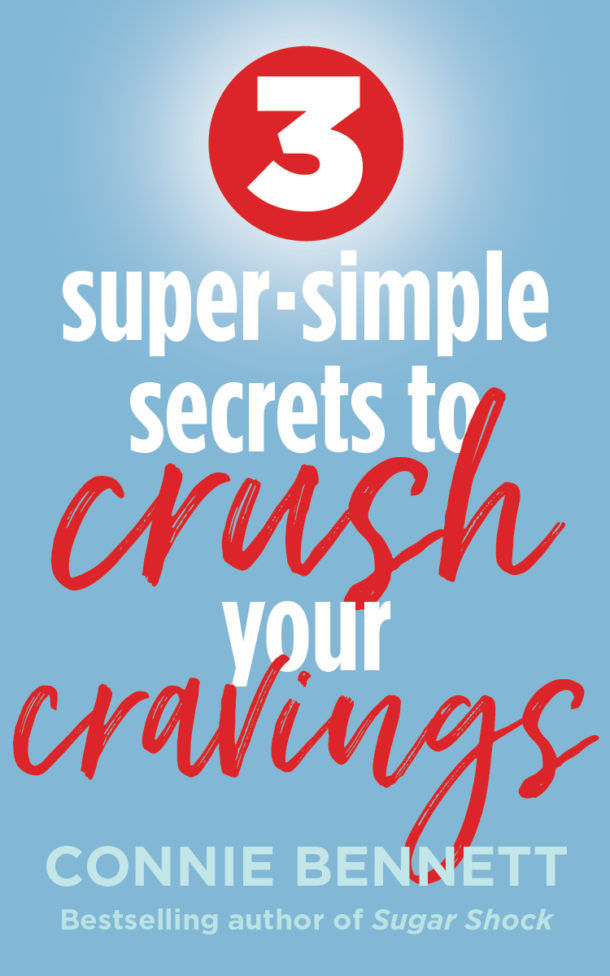 Get Your FREE Cravings-Crushing, Quick-Start Guide!
Do your cravings make you frustrated, frazzled and overweight?
Get Your FREE download now to Crush Your Cravings, starting today. 
This fun, fascinating, science-based, Cravings-Crushing, Quick-Start Guide will whisk you away from temptation for sugary, salty, fatty junk non-foods and and into the glorious, delicious, liberating world of self-control.
Welcome to the Cravings-Crushing Community. 
Please tell us here, on this blog, which of these tools you like best.