Every year, some 300,000 people, especially those, who hike in nature or whose dogs frolic in deer-popular wooded areas come down with a host of strange ailments such as fatigue, night sweats, swollen glands, memory loss, depression, sleep disturbances, chest pain, blurred vision, vertigo, headaches, and more. They have the debilitating Lyme disease, which is known as The Great Pretender, because its symptoms mimic many diseases and conditions.
Every year since summer 2008, when I was unknowingly Bitten in the City by a disease-carrying tick, I've been really ticked off and determined to spread important information about this alarming disease.
No one is immune. Indeed, Lyme's victims include many celebrities, including pop star Avril Lavigne (see video below); actors Richard Gere, Ashley Olsen, Parker Posey, Peter Sarsgaard, and Jamie-Lynn Sigler ("The Sopranos"); and authors Rebecca Wells ("Ya-Ya" novels), and Alice Walker ("The Color Purple"), Amy Tan ("The Joy Luck Club").
Other well-known people stricken by Lyme disease include former President George W. Bush, former New York Gov. George Pataki.
Likewise, singers Debbie Gibson. Daryl Hall (of Hall and Oats) and Pete Seeger; and athletes such as golfer Tim Simpson and baseball player Pete Harnisch (New York Mets) also are Lyme sufferers.
Recently, Tom Nicoli, world renowned hypnotist and motivational speaker, shared with Facebook friends about his challenges with Lyme disease, too.
Now, it's urgent that you get educated and alarmed by this insidious disease. First, I invite you to listen to Avril's Lyme fight. (See video below.) Next, I invite you to listen to this Gab with the Gurus show,  during which you'll learn about diagnosis, treatment, and prevention of one of the fastest spreading diseases in the U.S. (more prolific than AIDS). And it's caused by a tick bite you may never know you've had.
[shareable cite="Connie Bennett, Author & Former Lyme Sufferer"]If you have fatigue, night sweats, swollen glands, memory loss, and headaches, you could have Lyme disease.[/shareable]
Now, I invite you to listen to my first of three Gab withe Gurus Shows about this topic. During our program, Lyme Disease: Get the Truth About One of the Fastest Spreading Diseases, you'll be educated and shocked by:
I just re-listened to this show and was still intrigued — seven years after having Lyme by the experts, who tell you what tests to take to diagnose the disease; how you can get this disease; and how to prevent it.
Please share this post to your friends and colleagues, especially to those who are nature lovers and often play with their dogs outdoors.
buy now A very special thanks: Any time I write about Lyme disease, I need to give a very special, heartfelt thanks to the amazing health expert JJ Virgin, who was the first to suspect my Lyme disease. Because of JJ, author of the book, JJ Virgin's Sugar Impact Diet, my Lyme disease and babesiosis were diagnosed early on. To this day, seven years after being stricken by Lyme disease, I shudder to think about my life without having been diagnosed within weeks of that harmful tick bite. Thanks, as always, JJ!
generic viagra Now join the Conversation: What was your biggest Ahah after reading this post or listening to these programs? Post your reaction now.
Please follow and like us: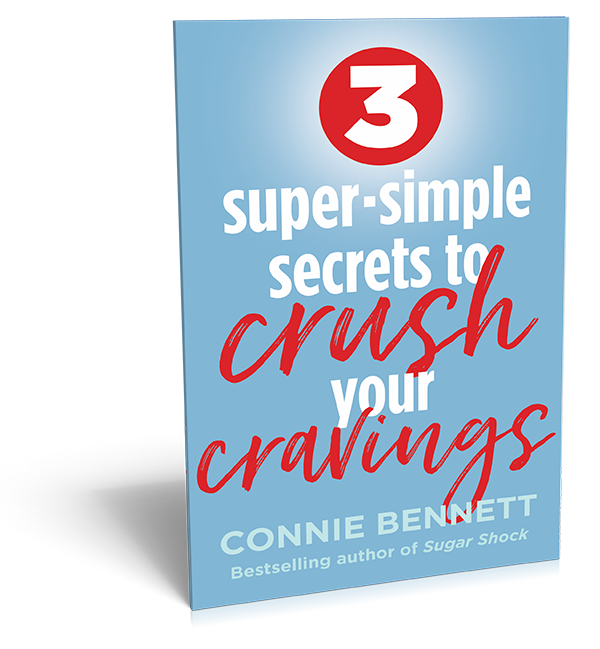 Get Your FREE Cravings-Crushing, Quick-Start Guide!
order now Do your cravings make you frustrated, frazzled and overweight?
buy now Get Your FREE download now to Crush Your Cravings, starting today. 
buy now This fun, fascinating, science-based, Cravings-Crushing, Quick-Start Guide will  whisk you away from temptation for sugary, salty, fatty junk non-foods and and into the glorious, delicious, liberating world of self-control.
Welcome to the Cravings-Crushing Community. 
Please tell us here, on this blog, which of these tools you like best.