It's Cravings-Crushing Monday, and today, I have a confession. Lately, I've become a big crier.
I've been that way for nearly four years since my mother died and all those tears began to turbo-charge my healing.
Until recently, I've been really embarrassed by all my sobbing in public.
Now. I'm rethinking my attitude. Why should I — or you — be embarrassed if we cry in front of other people?
After all: Crying, the research shows, is good for you.
[shareable cite="Connie Bennett, The Cravings Ninja"]Cry more, crave [junk foods] less..[/shareable]
For my part, recently, it's been impossible for me to turn off the waterworks or anticipate when my tears would flow. For instance:
After Mom passed away, I cried during high-intensity Zumba or spinning classes at the gym, while watching a film with a loving mother and daughter and a myriad of other reasons such as anger, grief, blame, shame, depression, shock and those nagging what ifs.
The floodgates also opened perhaps hundreds?  of times while I wrote and edited the introduction to my next book, Crush Your Cravings and admitted to my own Crazy Cravings after the death of my mother.
Then, a month ago, while taking three yoga classes at the Seduction of Spirit workshop with the Chopra Center, I had to dart out of the room several times to sob privately in the ladies room. (Yoga, as I'll share in a future blog post, can unlock your emotions.)
Two weeks ago, while going indoor skydiving as a group breakthrough activity with our coach, the heart-centered entrepreneur Lisa Sasevich, tears again came out of nowhere. As before, I quickly sought refuge in the bathroom so I could weep alone.
And this past weekend, while eagerly planning to help millions at the amazing PLF (Product Launch Formula) Live event with Jeff Walker and 1,000 attendees, I had to hurriedly leave the seminar several times to let loose with weeping in the restroom.
Although I've been embarrassed and ashamed that I've been crying in public places and professional workshops, I now realize that I've been wrong.
Crying is very therapeutic.
Each time, after I shed tears, I felt incredibly relieved, soothed, invigorated.
After crying, I became determined to help sugar and carb addicts worldwide.
Plus, the more I've cried, the less I craved those crappy carbs that called out to me after losing Mom.
Now I'm curious. Why has crying gotten such a bad rap?
After all, many in our society believe that crying is a sign of weakness.  Crying makes many people (especially men) squirm. Or it makes passersby felt a need to ask you, "Are you okay?"
Now, I'm determined to make you realize that crying is a sign of strength and health.
Thanks to cutting-edge crying research, you can clearly see that crying helps us humans. (By the way, we're the only mammals, who do it.)
It's sad that society looks so askance at shedding tears, given that it's very therapeutic.
Crying can even help you recover from a trauma or grueling time. (Indeed, as I mentioned earlier, I'm convinced that crying helped me turbo-charge my healing from PTSD (Post Traumatic Stress Syndrome), which I developed after my grueling Bittersweet Last Year With Mom. I'm still looking for research about crying and trauma so if you know of any such studies, please let me know.
Now learn 7 Reasons Crying is Good for you.
Now that I've convinced you, I hope, of the value of crying, especially in times of emotional and physical pain, you need to know how to behave around others.
Join us on Wednesday to get 7 Ways to Face Others When You Cry: Stand up and Be Proud that You're Strong.
Join the Conversation: How often do you cry? And how do you feel after you cry?
Join the Cravings-Crushing Mondays movement. At the beginning of every week (often on Sunday), you can get you fast, easy tools, or insights. We start on Monday, because many of you have blown your diets over the weekend. But don't fret. Help is here. Just sign up [to your right] to get your free 5 Super-Simple Secrets to Crush Your Cravings Quick-Start Guide (ebook). Then get updates every week so you can calmly, joyfully Crush Your Cravings.
Please follow and like us: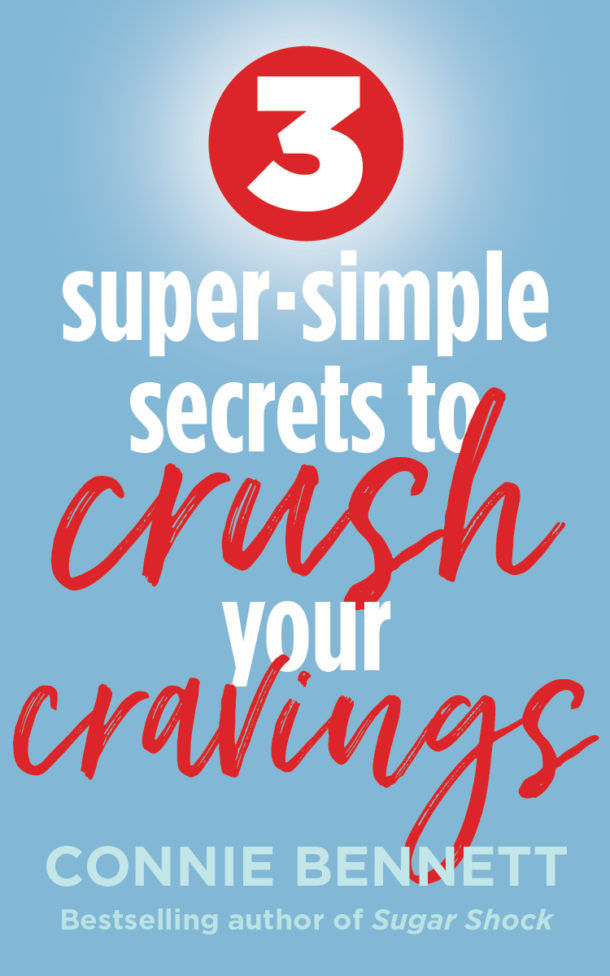 Get Your FREE Cravings-Crushing, Quick-Start Guide!
Do your cravings make you frustrated, frazzled and overweight?
Get Your FREE download now to Crush Your Cravings, starting today. 
This fun, fascinating, science-based, Cravings-Crushing, Quick-Start Guide will whisk you away from temptation for sugary, salty, fatty junk non-foods and and into the glorious, delicious, liberating world of self-control.
Welcome to the Cravings-Crushing Community. 
Please tell us here, on this blog, which of these tools you like best.