Are you weighed down by worries about your finances? Are you wondering how you'll be able to buy   memorable holiday gifts for your loved ones? Do you want — or even yearn — for something to help you to turn your money situation around?
Well, life coach Cheryl Richardson, the bestselling author of  The Art of Extreme Self-Care and Take Time for Your Lifehas a wonderful pointer for you to bring abundance into your life.
The caring, charismatic Cheryl — who I was thrilled to meet at the fabulous Hay House Movers & Shakers conference last weekend — offered a great, simple tip on Twitter yesterday. (You can follow her there @coachoncall.)
This pointer is so valuable that I felt compelled to share it here, giving it a post on this Sugar Shock Blog. Cheryl tweeted:
"$$ woes? Repeat all day: Abundance flows into my life in surprising & miraculous ways every day."
Thank you, Cheryl, for this inspirational tweet! I already have it posted to my computer, along with some Louise Hay affirmations.
How do you feel after repeating Cheryl's affirmation 10 times or more? Reassured, I'm willing to bet!
To connect with Cheryl's vibrant community, go here. While you're there, check out her really inspiring Touch of Grace cards. And listen to Cheryl every Monday on her "Coach on Call" radio show for Hay House.
Please follow and like us: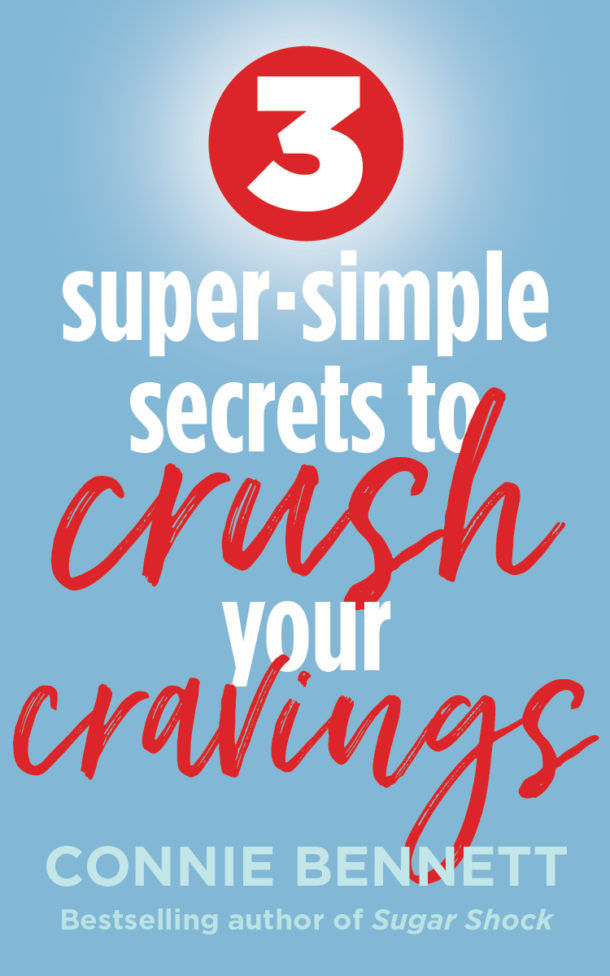 Get Your FREE Cravings-Crushing, Quick-Start Guide!
Do your cravings make you frustrated, frazzled and overweight?
Get Your FREE download now to Crush Your Cravings, starting today. 
This fun, fascinating, science-based, Cravings-Crushing, Quick-Start Guide will whisk you away from temptation for sugary, salty, fatty junk non-foods and and into the glorious, delicious, liberating world of self-control.
Welcome to the Cravings-Crushing Community. 
Please tell us here, on this blog, which of these tools you like best.