Did you know that the formerly overweight actor Alec Baldwin is now a reformed sugar and carb addict, who used to consume  "a fish-tanked sized bowl of pasta" and other sweets but now is a sugar-free crusader?
Alec Baldwin also now has a fascinating podcast, Here's the Thing, which you can learn about here.
Now listen to this intriguing interview Alec Baldwin had with Dr. Robert Lustig, a pediatric endocrinologist at UC San Francisco, about our country's addiction to sugar.
What a fabulous interview!
But here's my overriding concern: We keep hearing about sugar's dangers, but we're not learning enough about how to quit this national addiction.
That was the impetus for my new book, Beyond Sugar Shock: The 6-Week Plan to Break Free of Your Sugar Addiction & Get Slimmer, Sexier & Sweeter.
Given Alec Baldwin's keen interest now in sugar addiction, I'd be honored to have the opportunity to share some tips for his listeners on how to break free of their sugar prison.
Please follow and like us: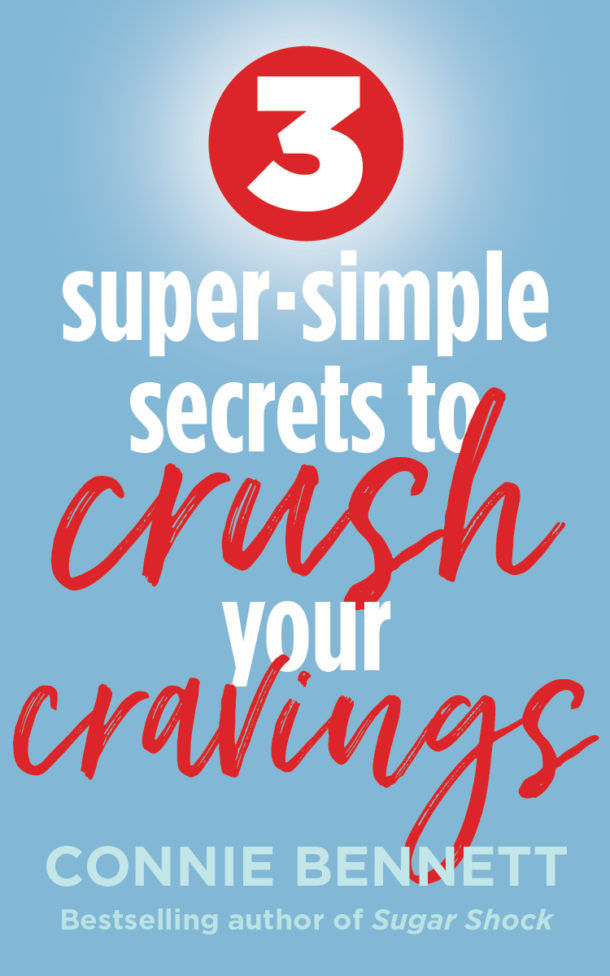 Get Your FREE Cravings-Crushing, Quick-Start Guide!
Do your cravings make you frustrated, frazzled and overweight?
Get Your FREE download now to Crush Your Cravings, starting today. 
This fun, fascinating, science-based, Cravings-Crushing, Quick-Start Guide will whisk you away from temptation for sugary, salty, fatty junk non-foods and and into the glorious, delicious, liberating world of self-control.
Welcome to the Cravings-Crushing Community. 
Please tell us here, on this blog, which of these tools you like best.