Tomorrow, my book, Beyond Sugar Shock, will be officially published. In honor of my book's release, I'll be hosting a number of free events, and other wonderful health and empowerment experts are inviting me on their programs.
Join me tonight for a complimentary Webinar Tonight at 8pm EST / 5pm PST, presented by Joseph Varghese, Strategic Focus Coach of SuccessCircles.com.
Like me, Joseph is a fellow graduate of the Institute for Integrative Nutrition. He's also an NLP Practitioner and lifestyle coach, who runs Peer Success Circles, which helps business owners stay focused and on target. As he puts it, he "facilitates Greatness."  (Let's hope that tonight, I'll be Great with you!)
Seriously, in this free webinar with Joseph and me, you'll learn simple sweet secrets to erase your sweet tooth.
This webinar is for you if you often experience unexplained ailments (think headaches, difficulty concentrating and mood swings). Or perhaps you just can't say no to sweets or those tempting processed carbs (I call them culprit carbs).
I know how you feel. You'll get to hear my story about how I got healthy and cut the cord from my sugar obsession.
Join Joseph and me tonight for this free webinar so you can find out how to get slimmer, sexier, and sweeter.
Register now to reserve your spot and learn how education, encouragement, and empowerment can transform your health!
FYI, space is limited to this free webinar so hurry now and register for our webinar.  immediately, you'll receive a confirmation email containing information about how to join our webinar.
Please follow and like us: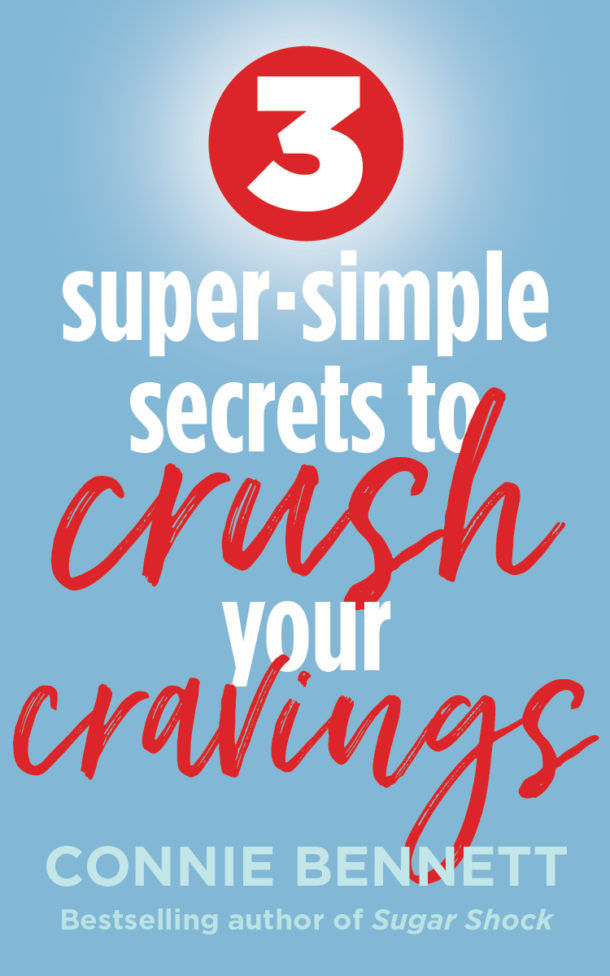 Get Your FREE Cravings-Crushing, Quick-Start Guide!
Do your cravings make you frustrated, frazzled and overweight?
Get Your FREE download now to Crush Your Cravings, starting today. 
This fun, fascinating, science-based, Cravings-Crushing, Quick-Start Guide will whisk you away from temptation for sugary, salty, fatty junk non-foods and and into the glorious, delicious, liberating world of self-control.
Welcome to the Cravings-Crushing Community. 
Please tell us here, on this blog, which of these tools you like best.