Many of you write to me often, asking for more posts, more information, more links to medical studies, more tips to kick sugar and more words of inspiration  — in other words, you want more!
Usually, you can get a variety of fun things to read here, at the Sugar Shock Blog — unless I'm off at a conference or vacationing, as I was recently.
But you also can get more frequent, shorter tidbits from me as all.
Just follow me on Twitter to get quick, 140-character updates from me. FYI, I'm known on Twitter as the "Smart Habits Girl."
If you haven't signed up for Twitter yet, you should be. It can be fun,
helpful, and eye-opening. Just form your own account here. You might also want to learn about it here, too.
Join us. Follow me on Twitter now.
I also invite you to join my Facebook Smart Habits Fans.
Please follow and like us: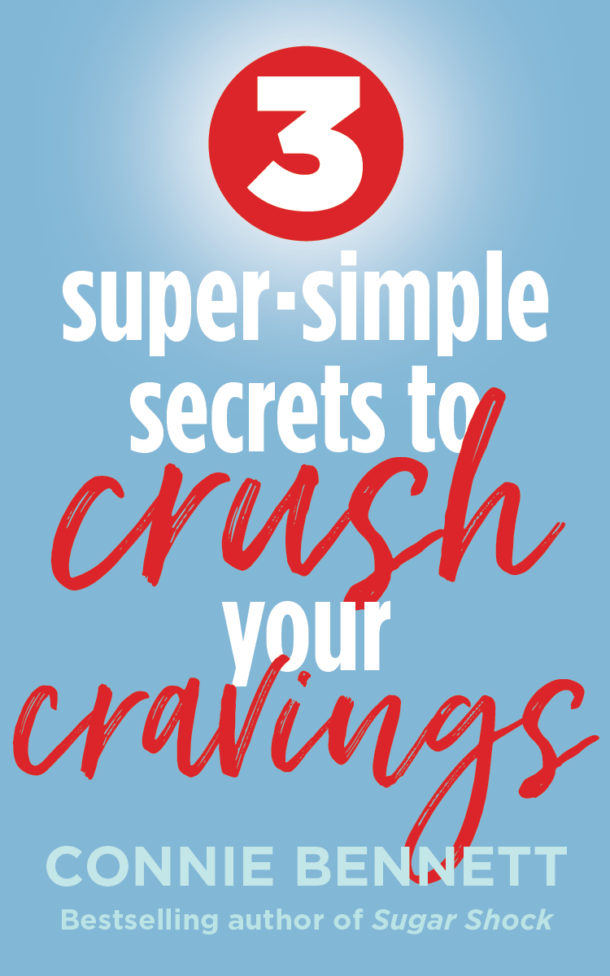 Get Your FREE Cravings-Crushing, Quick-Start Guide!
Do your cravings make you frustrated, frazzled and overweight?
Get Your FREE download now to Crush Your Cravings, starting today. 
This fun, fascinating, science-based, Cravings-Crushing, Quick-Start Guide will whisk you away from temptation for sugary, salty, fatty junk non-foods and and into the glorious, delicious, liberating world of self-control.
Welcome to the Cravings-Crushing Community. 
Please tell us here, on this blog, which of these tools you like best.