After a fabulous weekend getting inspired and exhilarated by the Hay House I Can Do It! Conference in Tampa and listening to such fabulous people as Dr. Wayne Dyer, Cheryl Richardson, Marianne Williamson, Robert Holden and Dr. Brian Weiss, I came back home to a tempermental computer.
Suffice it to say that a virus blasted my computer to smithereens.
For two days, it was downright tough to work, because everythng was SLOW, SLOW, SLOW.
Every little step I took would stall my computer.
Firefox wouldn't stay open — it was shutting down often.
Sending emails was pretty much impossible.
In short, my computer was so sluggish, sputtering and malfunctioning that I was fearful it would just die in the middle of my Sweeter Holiday webinars/teleseminars.
So I had to make a tough decision. I had to cancel last night's programs with Gift Guru Robyn Spizman and acclaimed hypnotherapist Steve G. Jones. Don't worry: we're rescheduling them.
How awful it would have been if my computer had shut down in the middle of a program!
For hours — I think it was five, maybe six or seven — my computer guy worked hard at fixing my computer. (He's still catching up.)
Ultimately, he had to take out my hard drive, put in a new one, install a new Windows 7, move over all my data, including the book I'm writing (Beyond Sugar Shock for Hay House), set up my email account again, etc., etc.
Now, I'm hunting for documents and I'm way behind!
But, yeah! I'm now a very happy woman with a super fast computer that's making it possible to get my work done so much quicker!
My computer guy says it's now even better than new. And thankfully, I have lots more space, too, because I was running out of space, too! (Lots of space is NICE and NEEDED since I'm now writing my next book, Beyond Sugar Shock, for Hay House.)
So we're back today for the Sweeter Holiday Summit. Join us tonight's exciting programs at 6 pm Eastern with Steve G. Jones.
Wondering what the Sweeter Holiday Summit is?
This event features 40 experts, whose mission is to help you thrive this holiday season.
Sign up now at www.SweeterHoliday.com, and you'll be able to listen to the fabulous program with the acclaimed FlyLady yesterday. (Thankfully, I was still able to hold that program before my computer got even worse. Stay tuned for a post about our fabulous webinar/teleseminar with her.)
Just submit your email address at www.SweeterHoliday.com. Then, you can listen for FREE for 48 hours to all programs. If your schedule is hectic, don't fret, because you can listen afterwards, at any time if you upgrade to the V.I.P. All Access Anytime Pass.  
We'd love to have you join us. But hurry and sign up now, because space is limited.
Please note that the figure is incorrect. We're now having more than 30 experts — at present 40 Gurus in health, wealth, wellness, Feng shui, inner peace, finance, Law of Attraction, weight loss and more will help you to make this your best holiday season yet.
Please follow and like us: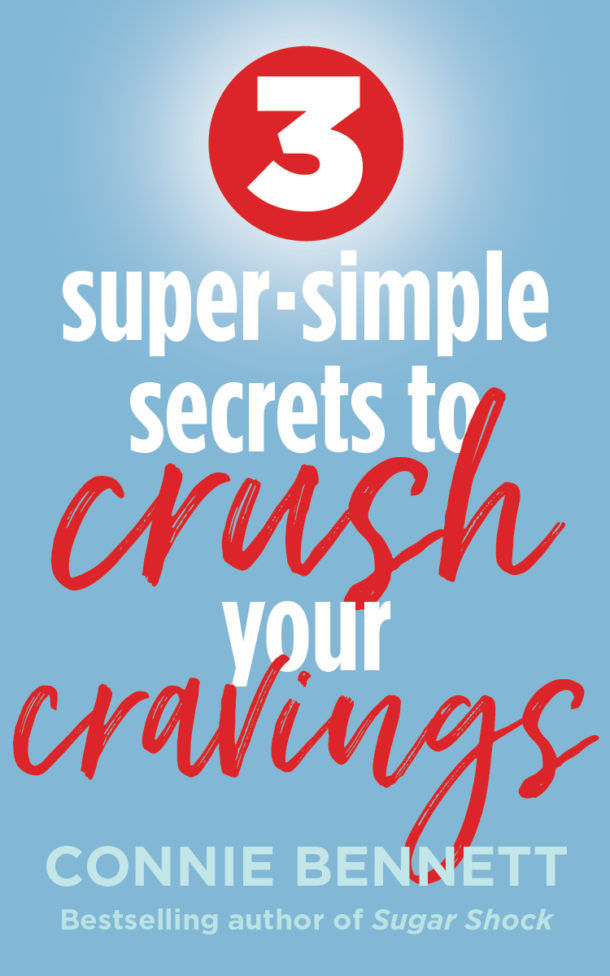 Get Your FREE Cravings-Crushing, Quick-Start Guide!
Do your cravings make you frustrated, frazzled and overweight?
Get Your FREE download now to Crush Your Cravings, starting today. 
This fun, fascinating, science-based, Cravings-Crushing, Quick-Start Guide will whisk you away from temptation for sugary, salty, fatty junk non-foods and and into the glorious, delicious, liberating world of self-control.
Welcome to the Cravings-Crushing Community. 
Please tell us here, on this blog, which of these tools you like best.