As you know, blogs are all about connecting with your readers and talking to each other.
But bestselling author Michael Hyatt points out on his blog, "without a few simple ground rules, that conversation can turn into a shouting match that discourages others from entering into the fray."
You can comment without registering. You can comment or sign in with Typepad Facebook Twitter Google+. It's your call.
You may post anonymously. I don't recommend, but, for now, you may do so if you wish. I may change this rule if it is abused.
You may post follow-up questions. If you have a question, chances are other people do, too. But please offer your commens on my blog rather than via email. It's easier to address everyone at once than reply to several similar emails.
You may disagree with me. I welcome debate. But please, if you think my point of view is wrong, do so with respect for me for for anyone else. This blog is designed to offer a warm, inviting, compassionate tone so NO "shouting" or badmouithing will be tolerated in this public arena.
I reserve the right to delete your comments. If your comments are disrespecful, snarky, off-topic, libelous, defamatory, abusive, harassing, threatening, profane, pornographic, offensive, false, or misleading, I'll be forced to removed them. Likewise, all spam and attempts to advertise, solicist or promote good and services will be removed. You may, however, post a link to your site or your most recent blog post. The First Amendment grants you the right to express your opinions on your blog.
You retain ownership of your comments. I do not own your comments, and I expressly disclaim any and all liability that may result from them. By commenting on my site, you agree that you retain all ownership rights in what you post here and that you will relieve me from any and all liability that may result from those postings.
You grant me a license to post your comments. This license is worldwide, irrevocable, non-exclusive, and royalty-free. You grant me the right to store, use, transmit, display, publish, reproduce, and distribute your comments in any format, including but not limited to a blog, in a book, a video, or presentation.
In short, my goal with this Sugar Shock Blog is to start and host interesting conversations with thoughtful, caring, honest, respectful people. I hope and believe that this simple comments policy will facilitate this mustually benefical relationship.
Special thanks to professional blogger and bestelling author Michael Hyatt for his valuable suggestion in his book, Platform: Get Noticed in a Noisy World, to post a Comments Policy on your blog. Please note that I've taken much of the language from his Comments Policy and made my own adjustments. Thank you, Michael!
Please follow and like us: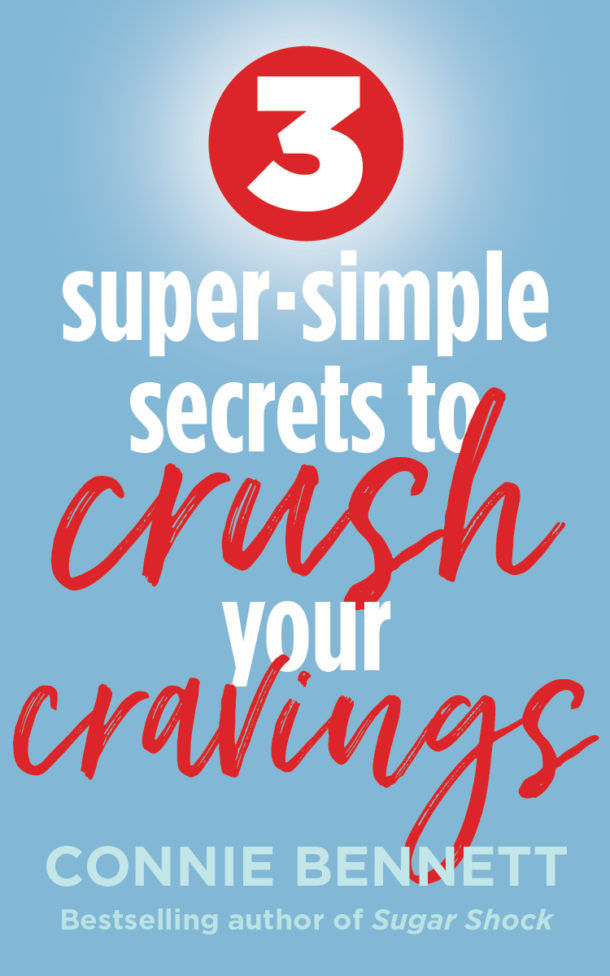 Get Your FREE Cravings-Crushing, Quick-Start Guide!
Do your cravings make you frustrated, frazzled and overweight?
Get Your FREE download now to Crush Your Cravings, starting today. 
This fun, fascinating, science-based, Cravings-Crushing, Quick-Start Guide will whisk you away from temptation for sugary, salty, fatty junk non-foods and and into the glorious, delicious, liberating world of self-control.
Welcome to the Cravings-Crushing Community. 
Please tell us here, on this blog, which of these tools you like best.