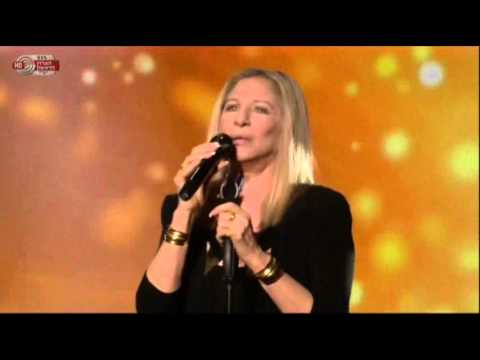 Every year, at this time (during the Jewish High Holidays (a 10-day period from Rosh Hashanah to Yom Kippur), I get motivated, nourished and encouraged by singer Barbra Streisand.
That's because one of my absolute favorite things to do during this time — while I reflect, atone for my sins and make big plans to serve millions — is to listen repeatedly to Barbra Streisand beautifully sing the Jewish prayer, Avinu Malkeinu, which translates to "Our Father, Our King."
But, please note — you don't need to be Jewish to enjoy this gorgeous song (well, it's really a prayer).
If you're Christian, Buddhist, or another religion, I invite you. Listen now to this hauntingly beautiful prayer sung by Barbra Streisand.
To watch and listen to Barbra Streisand talk about this awesome prayer/song and then sing it for the 90th birthday of Simon Peres, go here.
You may be wondering how listening to music can help you to Crush Your Cravings. Trust me! It works! In fact, listening to a wonderful tune is what helped me to stop by popcorn bingeing after my Mom died.
What did you about Barbra Streisand's singing of "Avinu Malkeinu"? What's one word that comes to mind after listening? Tell us now.