With summer here, it's time get
clear on your intentions.

For those of you females who are seeking the
love of
your life, I recommend that you pay attention. (For the rest of you who are already coupled, I invite you to send this link to a single friend.)
So if you're a single lady, my
friend Lauren Frances wants to help you. She wants to turn you into a
"Dating
Lovebird."
 Actually,
if you're a single
lady who wants to be married, Lauren – a renowned celebrity love coach,
who has
been praised by many people, including actresses Amy Brenneman and Kate Walsh
– wants to help you become engaged by New Year's.

In fact, Lauren claims that in 6
short weeks, she'll teach you to turn casual courtships into serious
commitments.
You'll learn her
breakthrough
'man-manifesting' process and healthy manhandling techniques (i.e.
relationship
skills) to which successful men RESPOND.
You can jump into
this course
whether you're actively dating or not, or really want to be! 
Her "Dating Lovebirds" course,
Lauren says, will show
you how to go from flirting to seriously dating, and how to do
partnership
potential tests so you'll stop wasting your time on what she calls "the
70%
suitors." (You know, the guys who ultimately waste your time because
they're
not really the right guy?)
To learn
about Lauren's program so you can (according to her) get engaged
by New Year's Eve, go here: ====
>>>> http://tinyurl.com/GetEngagedNewYearLauren-Connie
Lauren's claim that
she can
help you get engaged by New Year's Eve may seem far fetched,  but
just listen to one of her clients:
"Lauren,
Thank you! Thank you! Your coaching
got me from a first date to my honeymoon in just 3 months. Literally, we
left
for our Bermuda honeymoon on 5/27/10, which was three months to the day
of our
first date. Many thanks to you for the great velocity with which I was
able to
classify my NEEDS vs WANTS and recognize the man of my dreams the minute
I met
him. Love Linda"
(Linda didn't want
her full
name used, because her new husband is the head of a Fortune 500 company
and
doesn't know she has a love coach. Her story is so powerful because
Linda is in
her early 50's, had never been married before. She wasn't dating much
for years
before Lauren helped her. While her betrothal might seem super fast, her
romantic results are not unusual, or even the exception, for Lauren's
students.
Lauren believes that once you get the right information under your
garter belt,
and know the right actions to take to make your romantic dreams a loving
reality, you'll have your very own lovebird, too.)
Single and eager to
learn
more now?
Go here: ====
>>>> http://tinyurl.com/GetEngagedNewYearLauren-Connie
Here's some of what
you'll
learn in Lauren's course:
How to spot 'buying signs' that he's
serious about dating
you.
Relationship Negotiation Skills to go
from dating to
commitment.
How to rate his 'Courtship
Performance.'
How long to give your dates a
'chance' when you're not
sure if there's chemistry, or connection.
How to spot when men are seriously
pursuing the
relationship.
How to not get boxed in by one suitor
until you're SURE
about him.
How to inspire men to commit to you
and your relationship
goals.
How to put men in a pecking order
without ruffling their
feathers
How to tell when men are in 'buying
mode' with you
romantically, and falling in love with you.
How to keep your freedom to keep
shopping for The One when
you're just having fun
How to turn a serious dating
relationship into a serious
commitment.
How to tell if he's a player who will
only disappoint you
down the road.
How to stay committed to
your romantic roadmap and
MANifest it.
Please note that I'm an affiliate of
Lauren's – which means that if you sign up, I get compensated. FYI, I
only recommend something unless I know it works. And in this case, I
just had to become an affiliate after hearing about the success she's
had with clients.

====
>>>> http://tinyurl.com/GetEngagedNewYearLauren-Connie
Please follow and like us: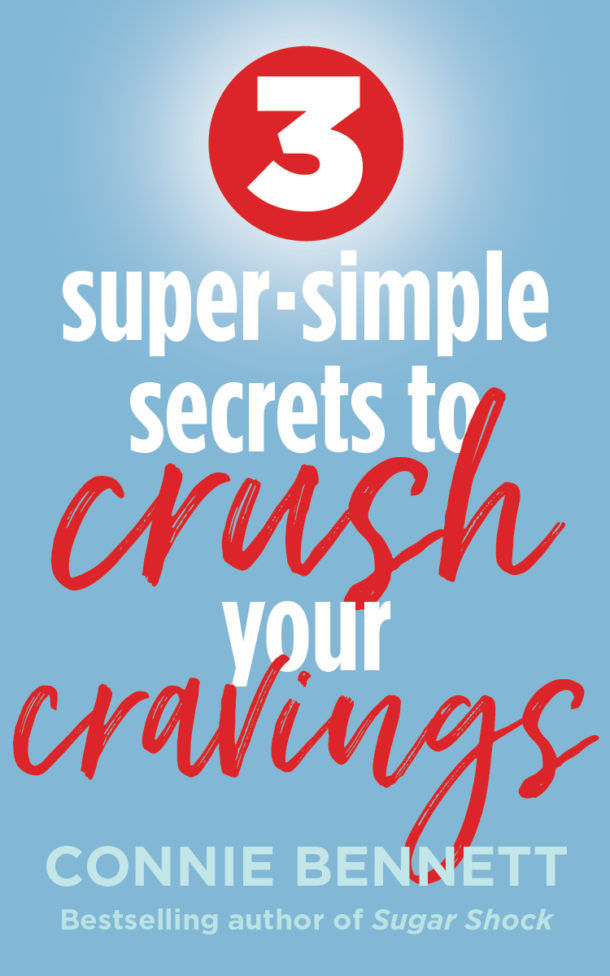 Get Your FREE Cravings-Crushing, Quick-Start Guide!
Do your cravings make you frustrated, frazzled and overweight?
Get Your FREE download now to Crush Your Cravings, starting today. 
This fun, fascinating, science-based, Cravings-Crushing, Quick-Start Guide will whisk you away from temptation for sugary, salty, fatty junk non-foods and and into the glorious, delicious, liberating world of self-control.
Welcome to the Cravings-Crushing Community. 
Please tell us here, on this blog, which of these tools you like best.